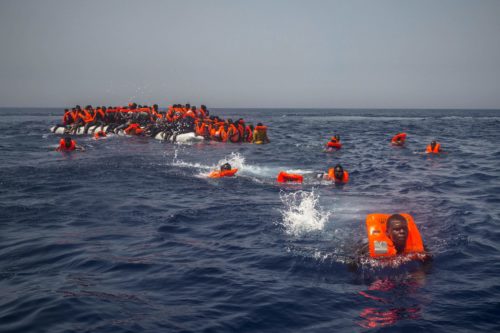 More bodies have been recovered by rescuers after two boats overloaded with African migrants sank off Djibouti in bad weather on Tuesday.
The International Organization for Migration (IOM) said on Wednesday that 38 migrants have been confirmed dead while more than 100 are presumed missing.
IOM said the majority of the migrants are mostly Ethiopians, young and male.
A team of gendarmes had at the scene of the incident on Tuesday found two survivors and the remains of three women and two men after they were alerted by local residents.
Djibouti's coastguard is continuing its search for survivors, IOM's Djibouti Chief of Mission, Lalini Veerassamy said, noting that beyond the agency's rough estimate, it was not clear how many more migrants might be missing.
Many thousands of migrants from the Horn of Africa region board boats from Djibouti each year, hoping to cross to the Arabian Peninsula in search of work.