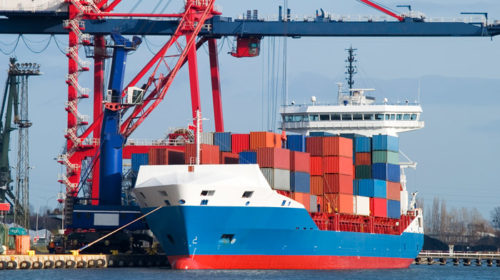 A new study on how vessels can achieve zero emissions has been released by Lloyd's Register (LR) and University Maritime Advisory Services (UMAS), showing what is needed for shipping as it heads toward the IMO 2050 greenhouse gas (GHG) emission reduction strategy.
The new 'Zero-Emission Vessels Transition Pathways' study aims to show what is needed to enable the transition, both at the ship and supply infrastructure level, to deliver zero-emission vessels (ZEVs) to ahead of 2050, and demonstrate to all stakeholders what action needs to be taken today.
Broadly, the study looks at key milestones, barriers and enablers over the specified time frame, and considers cost implications, operating profile and how policy measures such as carbon pricing could influence the outcomes.
The study indicates that all pathways explored will achieve the IMO ambition of at least 50% reduction in GHG emissions by 2050 and go beyond to show that zero carbon is possible.
Early action is needed, particularly during 2020-2030, as there is still uncertainty when choosing one fuel, one technology and one route, leading to the emergence of pilots and prototypes, development of policies, standards and rules.
In the 2030s, the market will see a scaling up of zero-carbon solutions.
"We expect to see a consolidation of what the dominant technologies for use on board will be and the interactions between end-fuel price, machinery costs and revenue loss will be better understood. We will start to see ships being designed to store less energy on board and changes to their operating profile to bunker more frequently," said a joint statement from LR and UMAS.
"We expect that by 2050, and beyond consolidation of the market, to see an end fuel mix dominated by one family of fuels."
For example, a growing share of biofuels in the 2020s with ongoing efforts to develop fuels produced from renewable electricity, referred to as electro-fuels, resulting in a major shift to electro-fuels in the 2040s and 2050s.
In order to achieve at least a 50% reduction in CO2 by 2050, ZEVs need to be entering the fleet around 2030. Also, a significant portion of newbuilds will have to be zero emission to compensate for the non-zero emissions of the existing fleet.
"And for those not directly associated with ship building or operating: the shipping industry must now establish collaborative joint ventures involving the shipping industry partners but also fuel technology companies, equipment manufacturers and energy developers from other industry sectors so we can develop, scale and commercialise the uptake of ZEVs."  
Copyright Ships & Ports Ltd. Permission to use quotations from this article is granted subject to appropriate credit given to www.shipsandports.com.ng as the source.