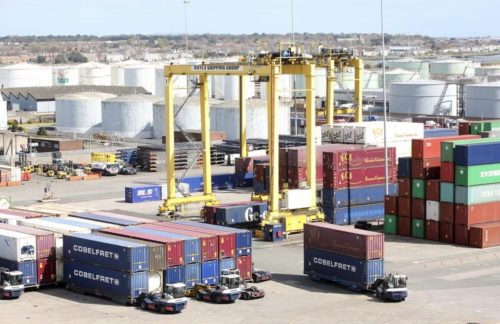 The Irish dock workers union SIPTU has called for better protection for all workers in Ireland's ports on the back of a recent fatal incident on the Irish docks, according to the International Transport Workers' Federation (ITF).
On August 14, a 50-year-old truck driver was killed in North Docks at Dublin Port. The tragic incident marks the seventh death of a worker in an Irish port in the past two years, ITF said.
Reports indicate a refrigeration unit was being loaded onto the back of the driver's truck when he was struck and killed by another vehicle.
Paddy Crumlin, chair of the ITF Dockers' Section, demanded that the stevedoring industry put an end to the carnage on Ireland's docks.
"We call on stevedoring companies to reassess their working practices and health and safety protections for workers. These companies must undertake proper risk assessments of all cargo-handling procedures in consultation with their workforce," Crumlin said.
ITF cited international reports that document port deaths at an alarming rate of more than one worker killed every week of the year.
Heather Humphreys, Ireland's Minister for Business, has agreed to a demand by SIPTU and the ITF to meet to discuss safety solutions.