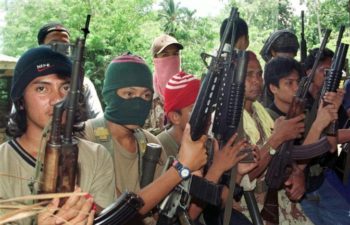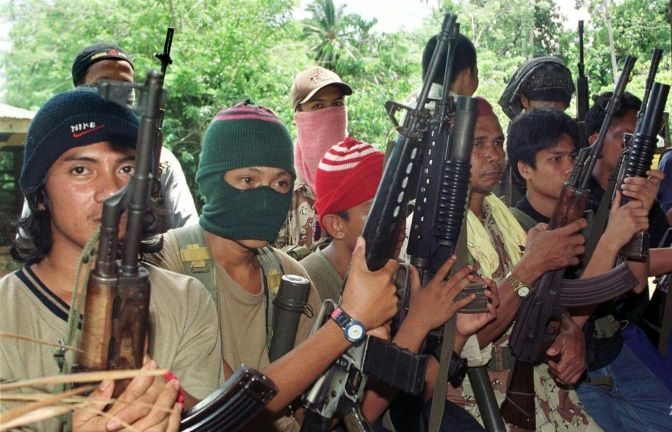 A Vietnamese seafarer who was kidnapped on February 19 by Abu Sayyaf, an affiliate to the ISIS Islamic terror group, together with five other crew members of the Vietnamese-flagged bulk carrier MV Giang Hai was killed while trying to escape his captors.
The information was confirmed by the Joint Task Force of Sulu of the Philippine Army, three weeks after the kidnapping occurred.
The ship was boarded by an unknown number of pirates while underway roughly 35 nautical miles from Doc Can Island.
The vessel was transporting cement from Indonesia to the Philippines when the pirates abducted six crew members and shot 21-year-old Vu Doc Hanh from Hai Phong to death before leaving the vessel.
The Philippine Coastguard recovered his body and rescued the ten remaining crew members when they found the vessel off Baguan Island.
Abu Sayyaf turned to kidnappings for ransom last year and the group is known to be extremely violent both in the hostile takeover of vessels and the treatment of the hostages, which has included televised executions.
"Tawi Tawi and the surrounding region is widely known to be the hunting grounds and area of operation for the terrorist group," Gerry Northwood, COO at MAST, maritime risk management consultancy, said.
"Due to the insurgent tactics used, the large area of operation and the limited capability of Philippine military forces and coast guard, Abu Sayyaf are often able to operate with impunity. Action is being taken regionally along with international assistance to defeat Abu Sayyaf. At present these waters continue to be considered high risk and seafarers transiting the area should ensure appropriate safety and security considerations are taken to reduce the chances of becoming a target as well as being able to defend themselves."
Copyright Ships & Ports Ltd. Permission to use quotations from this article is granted subject to appropriate credit given to www.shipsandports.com.ng as the source.