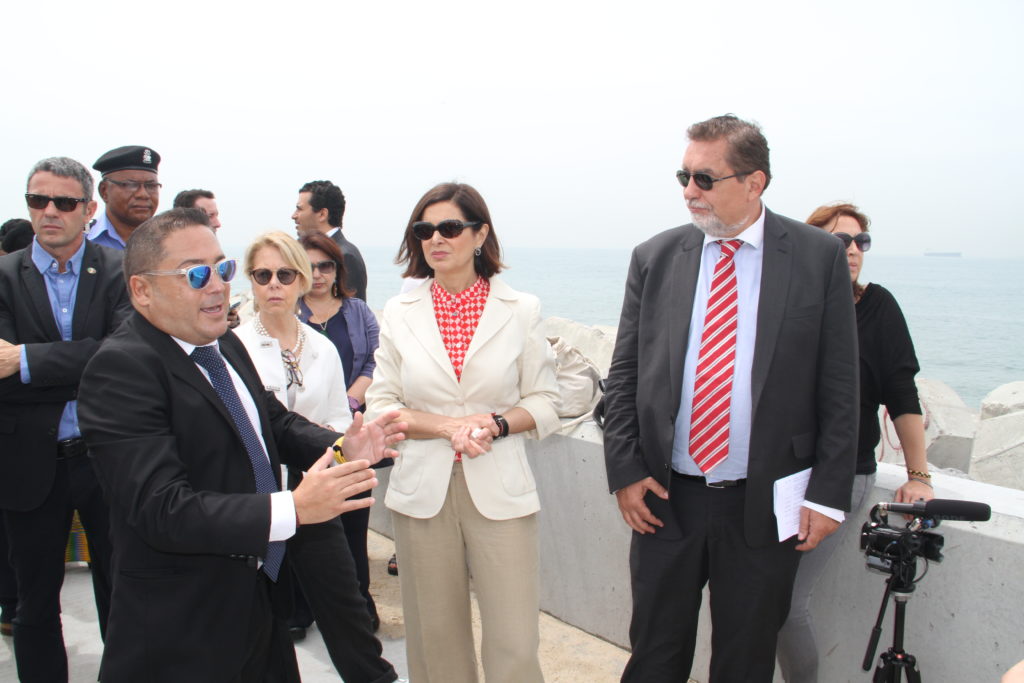 Mrs Laura Boldrini, President of Italy's Chamber of Deputies – the equivalent of Nigeria's House of Representatives – on Sunday visited the multi-billion naira Eko Energy Estate being developed by leading oil and gas logistics giant, INTELS Nigeria Limited at the Eko Atlantic City, Lagos. 
The Italian top parliamentarian commended INTELS Nigeria Limited and the developers of the Eko Atlantic City for initiating the ambitious project, which she said, will contribute to the diversification of Nigeria's economy. 
"This country is so rich in land and agriculture. So this is the time to put a different perspective in place. 
"I am happy there is a lot of interest from outside investors because this country has to be supported because it has a big potential," she said. 
Mrs Boldrini and her team were received by INTELS Director/Chief Executive Officer of Prime Properties and Investment, Mr. Silvano Bellinato; the General Manager, Commercial of INTELS Nigeria Limited, Mr. Massimiliano Landolfi and the Managing Director of SouthEnergyx Limited, Mr. David Frame. 
While briefing the delegation, Mr. Landolfi said the Eko Energy Estate is spread across 450,000 square metres of land area, taking full advantage of the location at the Lagos channel and the main canal entrance at the Eko Atlantic City. 
He said the master plan of the Eko Energy Estate will create a green and family-friendly neighbourhood, while providing an enabling environment for foreign investors to work and live more conveniently in Lagos with the Eko Atlantic Business District, an international school, hospital, shopping malls and a Marina at close proximity.
He said Eko Energy Estate Phase 1, which consists of 3 towers of Ground plus 19 floors with a flexibility of one to four bedroom apartments tailor-made to clients' requirements, will be completed by mid-2018.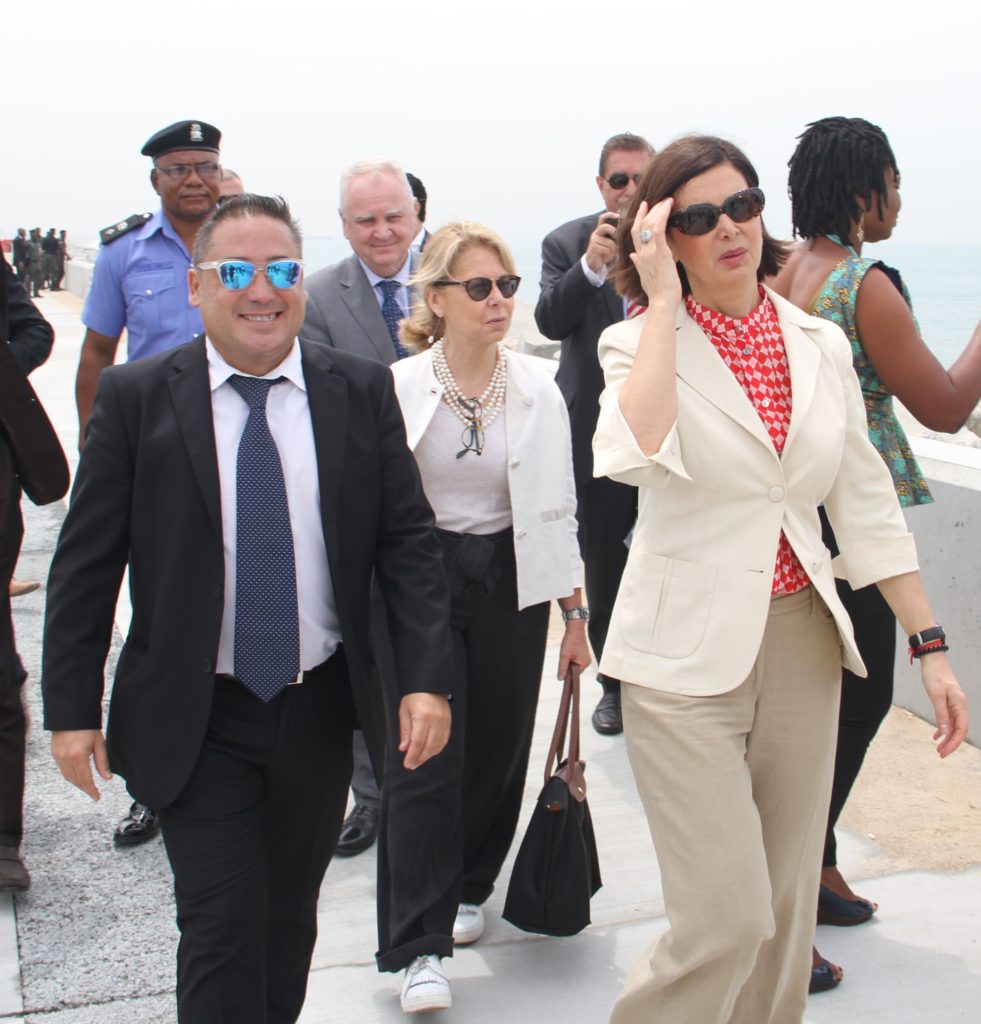 According to him, "Facilities like swimming pool and pool bar, tennis court, gym and playground are included. Some of the services rendered will be 24/7power supply, water and sewage treatment, security, ICT and 25 years track record of estate management". 
He said other facilities at the Estate include a Trade Centre comprising two office and corporate towers of 30 floors each, to provide "a comprehensive solution for the corporate sector". 
He said Eko Energy Estate will also have a shopping mall with variety of food markets, restaurants, bars, fully equipped sports centre, ample parking facilities and an urban park area. 
Mrs. Boldrini was accompanied on the visit by the Ambassador of Italy to Nigeria, Mr. Fulvio Rustico, Consul-General of the Italian Embassy in Lagos, Dr. Andrea Pompermaier, and other top Italian Government officials.
INTELS Nigeria Limited has severally demonstrated its unflinching commitment to the development of Nigeria's economy and the oil and gas industry. The company, which developed the Onne Free Trade Zone in Rivers State, is also a terminal operator at Warri, Calabar and Lagos ports. 
At Onne, INTELS provides 876 units of accommodation on 50 acres of land near. The Onne Free Zone is a Federal Government facility developed and positioned by INTELS to play a major role in the development of the West African oil and gas industry, with a unique package of incentives and strategic advantages unrivalled throughout the rest of the West and Central Africa sub-region. 
The Onne Free Zone provides a wide range of incentives and other strategic benefits to investors, similar to those offered by other successful Free Zones around the world. Some of the incentives approved by the Federal Government for companies operating at the Onne Free Zone include free port incentives, Customs incentives, immigration incentives, tax incentives and other benefits contained in Section 18 of the Oil and Gas Free Zone Act.
Recently, the Executive Secretary of Nigerian Content Development and Monitoring Board (NCDMB), Engr. Simbi Wabote, after a tour of the Onne Free Zone commended INTELS for building what he termed a "world-class facility", where close to 200 companies operate. 
Various other organisations and government agencies have commended INTELS for its strong positive impact on port operation, the oil and gas sector, real estate and for positively enhancing the welfare of people in several communities across the country.    
Copyright Ships & Ports Ltd. Permission to use quotations from this article is granted subject to appropriate credit given to www.shipsandports.com.ng as the source.