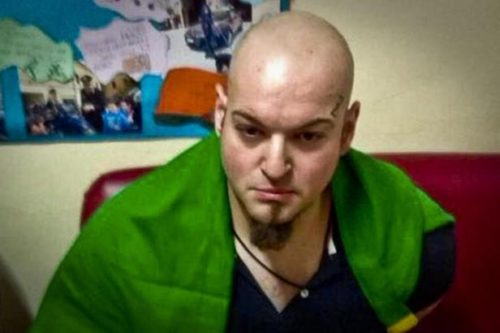 An Italian court sentenced a man to 12 years in jail on Wednesday for shooting and wounding six African migrants in a racially motivated attack in the central city of Macerata.
Luca Traini, 29, went on the shooting spree on Feb. 3 in what he said was revenge for the death of a young Italian woman, who was allegedly killed and dismembered by a Nigerian man just days earlier.
Traini targeted black migrants as he drove around Macerata, hitting nationals from Ghana, Mali and Nigeria. He later abandoned his car and made a fascist salute, an Italian flag draped over his shoulders, as police arrested him.
No-one died in the attack and Traini apologised in court for his actions. "I am sorry for the injuries I caused," he said. "While in prison, I have understood that the colour of ones' skin has nothing to do with anything."
The shootings came a month before national elections that were marked by furious debate over the influx of some 600,000 mainly African migrants into Italy since 2014.
The anti-immigration League emerged as the second-largest party in parliament at the vote and went on to forge a coalition government with the anti-establishment 5-Star Movement. League leader, Matteo Salvini, is the new interior minister and has followed through on a campaign pledge to toughen migration laws.
Traini launched his attack three days after the discovery of the body of teenager, Pamela Mastropietro, near Macerata. A Nigerian, Innocent Oseghale, has been charged with her rape, murder and dismemberment, as well as with drug dealing.
He says Mastropietro died of an overdose and denies killing her.
"I wanted justice for Pamela," Traini told the court.
Agency Report