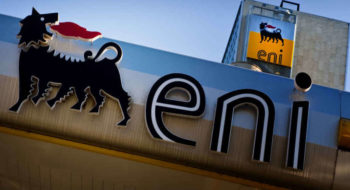 An Italian prosecutor has asked for a jail sentence for former Chief Executive Officer, Paolo Scaroni, of oil and gas group, Eni. Scaroni is standing trial in an Algerian corruption case.
Milan prosecutor, Isidoro Palma, on Monday, asked that Scaroni and Eni's Chief Upstream Officer, Antonio Vella, be given sentences of five years and four months; and six years and four months, respectively, in the case which is still ongoing.
Under Italy's legal process, prosecutors can ask for a jail sentence in a case even though no verdict has been delivered. But a judge does not have to act on a prosecutor's request in terms of sentencing.
Both Vella and Scaroni have previously denied any wrongdoing.
Lawyers for Vella, who was head of Eni's North Africa business at the time, and for Scaroni were not immediately available to comment on Monday.
The case covers the period 2007 to 2010.
An Eni spokesman reiterated the company's previous denial of any wrongdoing, adding it would be able to present its position in defence hearings in coming weeks.
Palma also asked for Eni and oil service group Saipem to be fined €900,000 ($1.1 million) each.
Jail sentences were also requested for some former Saipem executives.
The long-running case revolves around allegations that Saipem paid intermediaries around €197 million to bag contracts worth €8 billion with Algeria's state-owned Sonatrach.
Prosecutors claim the payment also allowed Eni to get a green light from Algeria's Energy Ministry to buy Canadian oil and gas company, First Calgary Petroleum.
Agency Report