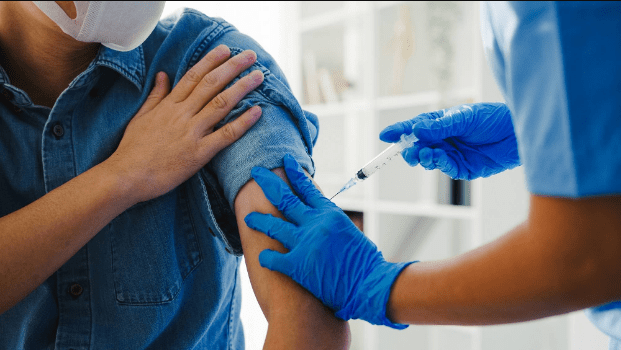 As the race between the virus and vaccine continues, the International Transport Workers' Federation (ITF), section Seafarers, has called for global vaccination rollout to prevent the crew change crisis from spiralling out of control for a third time.
The union has also challenged governments, particularly those with maritime responsibilities, to endorse universal access to COVID-19 vaccines.
"We are at a crossroads. One path is universal access to vaccines for all seafarers by everyone doing their part: government, union, business; simultaneously and globally. The other path is seriously frightening: COVID-19 on ships, seafarers dying at home, those on board unable to sign off," said ITF Seafarers' Section chair David Heindel.
ITF inspectors and coordinators have reportedly been working with local unions and seafarer welfare charities to help roll out vaccine doses in the U.S., while ITF-affiliated maritime unions are pushing for their port State governments to extend vaccines to visiting crew.
Further on, the ITF estimates that there are still around 200,000 international seafarers forced to work on vessels beyond their contracts due to governments' ongoing border and travel restrictions. Thousands have been on board more than a year.
With unprecedented COVID-19 outbreaks gripping India and other major seafarer labour-providing nations, the maritime industry fears that the number of seafarers trapped working on ships could double within weeks, ITF said.
As more flag states are stepping up, Heindel said the ITF welcomed news that the Dutch government has partnered with shipowners and local unions to vaccinate 49,000 seafarers from mid-June at a number of ports in the Netherlands and at Schiphol International Airport.
The single-dose Johnson & Johnson's Janssen vaccine will be given free to seafarers working aboard ships flying the Dutch flag or those under Dutch management
After Norwegian government announced it is reintroducing quarantine for seafarers regardless of their COVID-19 or vaccination status, seafarer unions also urged port states to reopen borders to international seafarers and vaccinate them.
ITF has also called wealthy countries to support patent waivers at the 8 June TRIPS Council meeting, to cope with the problem of more and more seafarers' lives being lost due to COVID-19.
"We will also miss our opportunity to be rid of the crew change crisis and the daily risk it places on essential supply chains," Heindel added.
In March, UN five top bodies issued a joint statement urging all United Nations Member States to prioritise seafarers and aircrew in their national COVID-19 vaccination programmes.