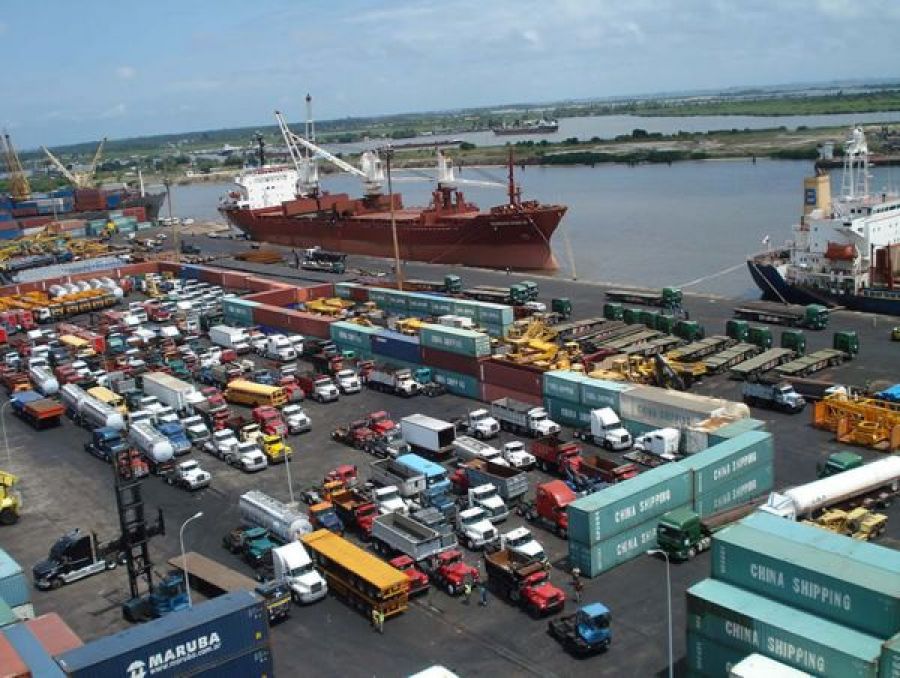 Freight forwarders and clearing agents doing business at the nation's premier port – the Lagos Port Complex (LPC) Apapa – have expressed optimism about the positive impact the deployment of new scanner will make in the cargo clearance process.
The Nigeria Customs Service said it has acquired scanners for three major ports across the country. The ports are LPC Apapa (popularly called Apapa port), Tin Can Island Port and Onne Port.
While the ones for Tin Can and Onne have arrived the ports, that is Apapa is expected to "arrive anytime soon", according to a Customs source. The source said upon arrival, the scanner will be deployed to the nation's largest container terminal – APM Terminals Apapa.
"We are happy that scanner would be at the port soon. And this would reduce one-on-one contact that is giving way to corruption carried out by officials of Customs. At this time, corruption should be put to bed by virtue of the presence of the scanner," spokesman of the National Association of Government Approved Freight Forwarders(NAGAFF), Stanley Ezenga, told SHIPS & PORTS.
Also speaking, the Chairman, Apapa Chapter of the Association of Nigeria Licensed Customs Agents (ANLCA), Dom Onyeka, said the new scanner will "be a wind of positive change blowing at the port".
Onyeka, however, believes that extortion by Customs officers posted to the port would persist despite the deployment of the scanner, "but a reduction is assured".
"The last time I was at the port, I heard that Customs is working on the platform on which the scanner would be installed.
"I will advise Customs to adequately train officers that would be handling the machine. The officials should be acquainted with the technical know-how of the scanner operation," he said.
Also speaking, another chieftain of ANLCA, Frank Aliakor, said, "We can't do without a scanner. It is a major factor in international trade facilitation. What we aspire is to have 80 per cent examination of cargoes via scanner and 20 per cent manual examination when there is suspected infraction discovered in a container.
"Customs should make available trucks that would convey containers to the scanner base for scanning. This is because Customs most times place a target on the number of containers to be scanned on a daily basis but when there are no trucks to move them, it becomes an avoidable challenge.
"Meanwhile, it is not enough to have a scanner at the port, but the officials in charge must be trained enough to be able to handle it professionally."