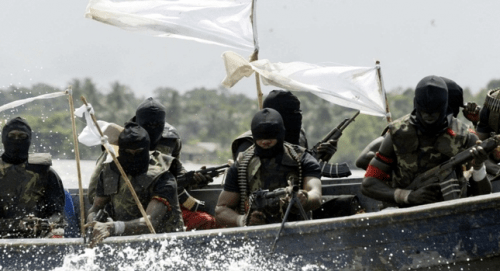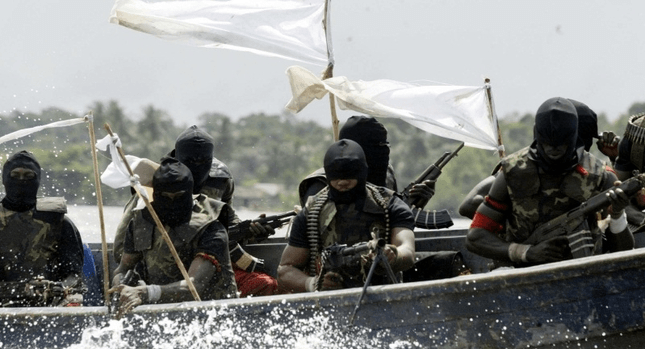 The Director General, Nigerian Maritime Administration and Safety Agency (NIMASA), Dakuku Peterside, has described as embarrassing pirate attacks on Nigeria's territorial waters.
The International Maritime Organization (IMB) last year said that Nigerian waters account for about 82 percent of crew kidnappings in the world, even as the country reported more attacks on ships than any other in 2019. 
Speaking in Lagos on Friday during his maiden press briefing for the year, Dakuku, however, restated government's commitment and determination to ensure that the country's territorial waters was free of piracy and all forms of maritime crime in 2020 to further boost investment opportunities in the blue economy. 
He said under the $195 million maritime security contract, four interceptor vessels and the second special mission vessel will arrive the country before the end of February. 
He said the agency has equally built capacity to track ships coming and leaving Nigeria including ability to do a five-year profile on ships to identify and track vessels of interest and know the ones likely to be involved in illegal activities.
"The big issue for us is security. It is unfortunate that in the last quarter of last year, there was a spike in the number of piracy attacks and maritime breaches of security incidents within our coastal waters. It is embarrassing but we are tackling it head on.
"HLSL is helping us acquire assets ahead of time. Last year December, the special mission vessel got into the country and this month, a number of interceptor vessels will come into the country. 
"The second special mission vessel will come in by early February. The idea is to respond whenever there is a threat of criminality on our waterways. We are doing a lot of things in that area and we hope that result will begin to yield by second quarter of this year. 
"Our optimism is that there will be significant drop in issue of piracy and maritime crimes within our coastal waters because without safety and security, nobody can optimise the benefits of trading within our waters," he said.
Dakuku, who reeled out some of the achievements recorded by the agency last year, disclosed that a total of 200 vessels have been registered under the Coastal and Inland Shipping Act 2003 (Cabotage law) with about 68 percent of the vessels flying the Nigerian flag. 
On the Cabotage waiver cessation plan, the NIMASA DG said Nigeria is committed to ending the abuse of waiver regime with a five-year plan recenty developed by the agency with inputs from stakeholders. 
He said NIMASA was working with the Nigeria Content Development and Monitoring Board (NCDMB) for wider implementation of the Nigerian Oil and Gas Industry Content (NOGIC) Act. 
The collaboration, he said, has started yielding fruits as both agencies have achieved the categorization of vessels for uniformity and harmonised enforcement.
He said the introduction of the final billing system has also put to rest the issues of double and overbilling as the system ensures appropriate closure on all vessel transaction is concluded within two weeks of vessels departure; solved clearance issues for ships that used to linger for up to 12 months and, reducing dwell time and quicken ships turn around time.
Sailing clearance, which used to delay vessels departure, according to him, are now available within 24 hours as against three weeks to process same in the past. 
The NIMASA Director General also said that the agency secured employment for 7,414 Nigerian seafarers in 2019, while 413 beneficiaries of the Nigerian Seafarers Development Programme (NSDP) were provided with sea time experience
Copyright Ships & Ports Ltd. Permission to use quotations from this article is granted subject to appropriate credit given to www.shipsandports.com.ng as the source.