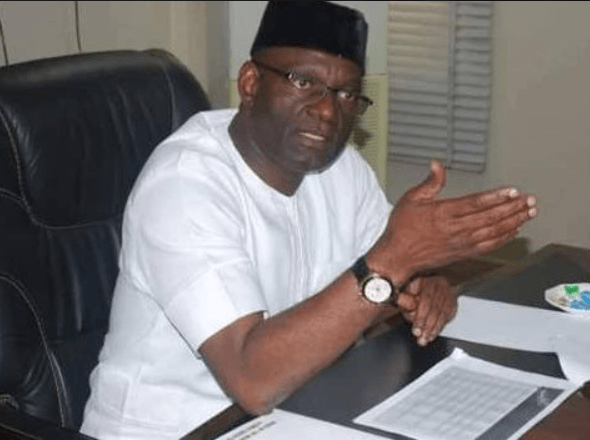 The Executive Secretary of Nigerian Shippers' Council (NSC), Emmanuel Jime, has freight forwarding including the Association of Nigerian Licensed Customs Agents (ANLCA) and the National Association of Government Approved Freight Forwarders (NAGAFF) to put an end to their long rivalry.
He also asked members of the groups to embrace automation and professionalism.
Jime made the call on Wednesday when the freight forwarding associations visited him. In addition to ANLCA and NAGAFF, the Africa Association of Professional Freight Forwarders and Logistics of Nigeria (APFFLON) and the Association of Registered Freight Forwarders Nigeria (AREFFN) were also part of the visit.
He said, "In the past couple of days, I have been briefed about the rivalry prevalent amongst associations here at the port which should not be. Our course here should be unanimously achieved without feud in the space. This council is highly committed to the sensitization of stakeholders on new trends in the industry which in turn, would improve stakeholders' performance and relationships."
Jime also highlighted the importance of deploying automation to drive freight forwarding practice in the country.
"Also, automation of freight forwarding is our priority. We are committed to this in order to drastically reduce human interference especially during this era of the new strain of COVID-19. It would also minimize corruption.
"I strongly advise you to make professionalism your watchword by employing qualified and well-trained personnel into the system. Also, I'll advise that members of these associations get acquainted with modern technology," the NSC boss added.
He assured the associations that the council will consult and engage them regularly in its decision-making process.
Responding on behalf of the associations, the National Vice President of ANLCA, Prince Kayode Farinto, said, "We want to welcome you into the industry and we are ready to work with the council under your watch. However, I want to advise that you refrain from politics in the industry. Don't get distracted and be resolute enough to face business laid before you."
Also speaking, the National Secretary of AREFFN, Frank Obiekezie, tasked Jime on finding solution to the gridlock on the port access road.
"There are many loopholes. However, our prioritised concern is the gridlock we face on daily basis. All traffic measures have failed, but we still want to implore you to look into this," he said.