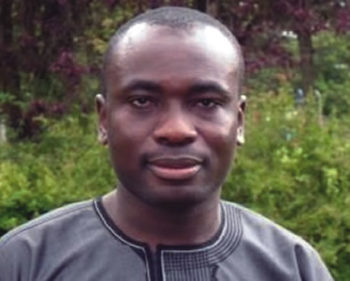 The umbrella body of Ijaw youths, the Ijaw Youth Council (IYC) Worldwide , has said the N65bn budget for the Niger Delta Presidential Amnesty Programme will not abate the crisis in the region.
The IYC was reacting to the increase in the proposed budget for the Niger Delta's amnesty programme from N20bn to N65bn.
Spokesman for the council, Eric Omare, said on Thursday that the increase shouldn't call for any celebration from the people of the region.
He argued that the increase would only enable the Federal Government to meet its targeted daily output of oil from the region, describing the strategy as exploitative.
Omare further argued that attention should rather be shifted to how much was budgeted and released to the Niger Delta Development Commission, the Niger Delta Ministry and the Federal Ministry of Works to carry out developmental projects in the oil-rich coastal areas.
He noted that it would be erroneous for the Federal Government to think that by increasing the amnesty budget, which he described as 'security money', it was doing the Niger Delta a favour.
President Muhammadu Buhari had during the presentation of the proposed 2017 budget noted that the government would focus on a projected oil output of 2.2 million barrels per day at an assumed price of $42.5 per barrel.
This year alone, there have been a series of attacks on oil and gas infrastructure by aggrieved militants in the region, drastically reducing output and plunging the country into recession.
But the IYC spokesman noted that unless the development of the region was taken seriously, rather than the current 'window dressing' adopted by the government at the centre, the crisis in the region might never abate.
Omare said, "To put in in a proper perspective, it should be noted that this increase is not for development of the Niger Delta, but for security and probably a bit of human capacity development.
"The attention should be on how much is budgeted and released to the NDDC, the Niger Delta Ministry, the Ministry of Works concerning the Niger Delta. Those are the areas we should be interested in," he stated.
Omare maintained that even billions of naira that were budgeted in the past for the development of the region were never released, insisting that the increase in the amnesty budget should be viewed with cautious optimism.
However, he commended the President for the increment in the amnesty budget, stressing that it was a "right step in the right direction."
"We need to commend him, however. But this move has to be genuine. It is one thing to propose a budget, another for it to be passed and yet another thing for it to be released," Omare said.