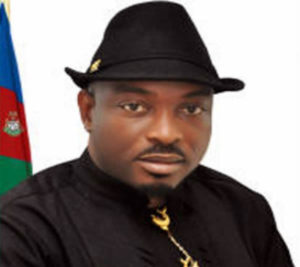 The Central Zone, Ijaw Youth Council Worldwide (IYC), has issued a one-day ultimatum to an expatriate of an oil servicing company, Daewoo Nigeria Limited, Nak Bong Choi, to leave Bayelsa State over alleged anti-Ijaw activities.
The youths, who threatened on Thursday to shut down the company if the order was not complied with, said they could no longer guarantee the safety of Choi.
The threat was contained in a letter addressed to the Project Manager of Daewoo and signed by the Chairman IYC Central Zone, Bobolayefa Owoupele, and Secretary, Prince Okenema.
Owoupele said the quit notice was part of their resolutions after a meeting to discuss alleged anti-Ijaw activities of Choi, adding that the expatriate worker (Choi) was banished for allegedly committing sacrilege in Ijawland and denial of youths meaningful jobs in the company.
The letter reads in part, "As what we clearly perceived to be working against our efforts to ensuring that Ijaw youths are gainfully employed, Nan Bong Choi connived with non-indigenes to remove Bayelsans working in your company.
"To us as a council, this unpatriotic act poses a security threat as we cannot guarantee the safety of Choi.
"We, therefore, for the interest of peace, demand that Choi be compelled to leave Bayelsa State before 8am tomorrow (Friday) as failure to do so will force us to shut down your operations."
Meanwhile, the IYC on Thursday raised the alarm over an alleged military invasion of Gbaramatu, the community of wanted ex-militant leader in Delta State, Government Ekpuompolo, aka Tompolo.
The IYC President, Udengs Eradiri, alleged that soldiers had been laying siege around Gbaramatu and attacking residents in the area.
Eradiri claimed that some residents had lost their lives in the ongoing military invasion, adding that some of the injured victims who were brought to a hospital in Warri for treatment later died.