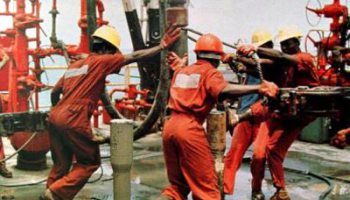 The decision on whether to invite Libya and Nigeria to a meeting of the Joint OPEC-Non-OPEC Ministerial Monitoring Committee to monitor the implementation of the oil output cut deal will be made within two weeks.
Russian Energy Minister Alexander Novak told journalists on Monday, "We have now talked with OPEC's Secretary-General Mohammed Barkindo, there will be a conversation with them within these two weeks.
"Maybe they will be invited to the Technical Committee's meeting."
On May 25, the JMMC convened in Vienna, Austria, for its third meeting and recommended for additional nine months production cut extension when the ministers of the member countries meet.
The committee stated that based on the report of the Joint OPEC-Non-OPEC Technical Committee (JTC) for the month of April 2017, OPEC and participating non-OPEC producing countries have shown steady and convincing progress towards full conformity with their respective adjustments in production.
The JMMC was established following OPEC's 171st Ministerial Conference Decision of Nov. 30, 2016.
The subsequent Declaration of Cooperation was made at the joint OPEC-Non-OPEC Producing Countries' Ministerial Meeting held on Dec. 10, 2016.
Eleven non-OPEC oil producing countries cooperated with the 13 OPEC member countries in an effort to accelerate the stabilisation of the global oil market through adjustments in oil production of around 1.8 million barrels per day.
Oil prices remained steady as at May 24 at the international market trading above 50 dollars per barrel, as the traders await formal declaration of the production cut extension.
Next, the JMMC took note of the current market conditions, including the level of global inventories, and concluded that it is necessary to extend the production adjustments.
The Committee also took note of the fact that the duration of the anticipated extension should be longer than the originally stated period in the Declaration of Cooperation of six months.
The JMMC then considered several scenarios presented by the JTC regarding the extension of the Declaration of Cooperation and decided to recommend that the production adjustments of the participating countries be extended for nine months commencing July 1.