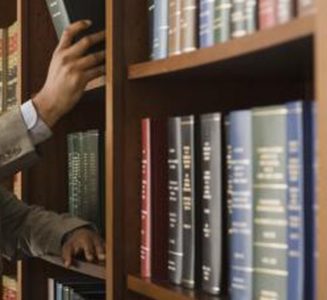 By Ace Omozuwa
Nigeria conducts herself in ways that tacitly suggest she is unmindful of the fact that we are living in the age of knowledge economy. There are many evidences to buttress this claim. For the want of space and time, it will suffice to cite a few. One, it is now trite knowledge that nouniversity in Nigeria occupies an enviable notch in global ranking.  Two, according to the Permanent Secretary, Federal Ministry of Education, AdamuHussaini, Nigeria has the highest number of out-of-school children in the world.10.5million Nigerian children of school age are in the streets. Three, according to the World Culture Score Index, Nigeria is at the bottom end of nations with the lowest reading culture.Four, the poor state of public libraries in Nigeria does not only support the above; it also seems to suggest we have forgotten that access to good books and information material is an indicator of societal development.
On Dec 20, 2010, former President Goodluck Jonathan launched the Bring Back the Book campaign to revive Nigeria's reading culture. After the launch, apart from some workshops put together by the National Institute for Cultural Orientation (NICO) nothing substantial was heard of the otherwise laudable initiative.
At the launch, Mr. Oronto Douglas, then Senior Special Assistant to the President on Research, Documentation and Strategy made this prescient remark: "The time has come when educational opportunities must be for all; when knowledge must be promoted over the mad rush for materialism. Book culture, if properly put in place will help promote a new Nigeria,"
In materialistic societies, the art and science of nurturing the mind is often accorded marginal significance.  The relentless pursuit for things trumps the pursuit of knowledge for knowledge sake. Indeed, knowledge for knowledge sake is seen as next to anathema. This possibly helps to explain why history as a subject of study was expunged from secondary schools.  There is something in our cultural DNA that seems to suggest: knowledge is harmful if it is not utilitarian, that is, if it does not meet existential needs.
No nation can rise beyond its book culture or the value it places on knowledge.  In fact, the value a society places on knowledge is an index of its development status. A society that does not respect intellectual capital will inevitably vitiate at the backwaters of civilization.
Peter Obi, a former governor of Anambra State, was one of the invited guest speakers at the Platform, onOctober 1st 2016. He illustrated our low estimation of intellectual capital when he rhetorically asked: How many Nigerian banks will give you a loan because of your intellectual capital? Thereafter, he noted that Bill Gate as a young boy secured a one million Dollar loan without collateral, but for the sheer brilliance of his innovate ideas. In the same way, he cited the example of Steve Jobs, who secured a two million dollar loan based on his innovative ideas.
Apart from corruption, one of the greatest threats to sustainable development in Nigeria is low reading culture. All development enterprises will amount to panting after a chimera, if nothing is done to effectively promote the culture of voluntary reading.  Knowledge is the keystone of true and lasting development in today's global economic system. To conceptualize national development without prioritizing the advancement of intellectual capital is like seeking to drive a car without fuel.
Recently, the National Librarian, and Chief Executive Officer of the National Library of Nigeria,Prof. LenrieAina, rightly noted, poor reading culture is attributable to paucity of funds for libraries.  One reason why funds are not sufficiently allocated to libraries is because, policymakers often fail to pay due attention to the connection between sustainable development and non-material culture. This perhaps is because of its abstract nature.
The non-material culture of a nation embodies her mores, ethos, norms, value systems, and languages. If corruption is pushing Nigeria to the verge of moral collapse, it is because over the decades we have failed to revamp our nonmaterial culture.  In fact, Afro-centric civilization is regressing, because we have failed to extol the grand place of books.  Habitual voluntary reading, which is an integral part of a nation's nonmaterial culture, could help arrest this regress of civilization.
It is not by accident that most nations at the frontiers of global development are bibliophiles.  For example, World Culture Score Index shows that India has a robust reading culture. It is the global leader, the average Indian reads for 10.42 hours in a week.  An average citizen of Thailand reads for 09.24 hours in a week, while an average citizen of China reads for about eight hours a week.  There is no way the dramatic ascent of the Asian Tigers can be sensibly and wholly explained without highlighting the centrality of reading to their nonmaterial culture.
Books are the storehouse of human knowledge. They are critical drivers and preservers of civilization. Nations and individual pushing the boundaries of human civilization are mostly book lovers.  If we do not appropriate books judiciously, we would lack the requisite tools to translate our collective aspirations for development to reality.  Can developmentpolicies will be knowledge-based if the policymakers and targeted beneficiaries are not reading?
In the sphere of governance, reducing the rateof policy failures, and fueling the flames of innovation is difficult, it is impossible without reading. In fact, if we have a sound reading culture policymaking would likely become more citizen-centric, and in consonance with extant reality.  Nigeria has a notorious reputation for policy reverser.  This is mainly because of ad-hocism, short-termism, and perennial failure to effectively consult literature, and glean wisdom from records of human knowledge. One way to minimize the occurrences of policy mistakes, decisional errors in the sphere of public governance is to entrench the culture of excavating and harnessing wisdoms inherent in books.
Education that drives development is founded on learning to read and reading to learn.  It is evident that Nigerians are lovers of certificate. Hence, it is common to see students who do everything, but study. Similarly, it is not uncommon to find parents, who are more interested in the grades of their children than developing their ability to acquire, retain and utilize knowledge. Similarly, most adults read   books   and   other   information materialsfor   professional or career advancement.It is glaring that we are not like the popular Justice Holmes.
It is commonly told that the late President of America, Franklin D. Roosevelt visited Justice Holmes on a certain evening. On arrival, he met Mrs. Holmes who informed the President that Justice Holmes would happily welcome him, but at the risk of disturbing his reading schedule.  When Roosevelt was led to the study, he asked Holmes, who was in his nineties, "Mr. Justice, why do you work so hard at this reading business?" Holmes replied, "I know of no other way to improve my mind!"
Metaphorically, if we envisage books as flaming swords, our national security will greatly improve if our reading culture is enhanced. Itmay be right to say that literates who do not read are like a national army that decides to down tool in war time.  In today's knowledge –driven world, there is no true security for the willfully ignorant.  In other words, no matter how superb our national security architecture is, if the vast majority of Nigerians are not reading we are vulnerable to all sinister forces.  Terrorist cults fester on popular ignorance.  Anti democratic sentiments easily gain governing influence anywhere the nurturing of the mind is subjugated to base pleasure. Accountability, which is critical to democratic consolidation and good governance, is illusory if the critical mass is not reading.
It seems apt to conclude with the words of Gordon B. Hinckley, the very controversial American religious leader of thought:  "It is both relaxing and invigorating to occasionally set aside the worries of life, seek the company of a friendly book…from the reading of 'good books' there comes a richness of life that can be obtained in no other way."The philosopher, statesman, scientist, Francis Bacon, noted that: "Reading maketh a full man."
Copyright Ships & Ports Ltd. Permission to use quotations from this article is granted subject to appropriate credit given to www.shipsandports.com.ng as the source.