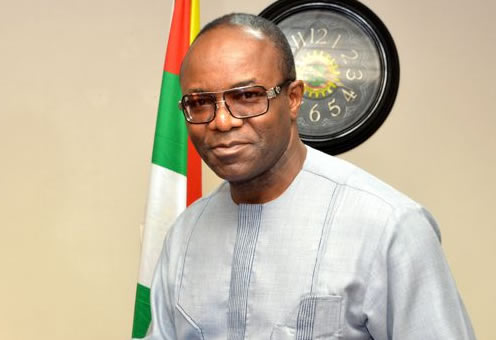 The Minister of State for Petroleum Resources, Dr Ibe Kachikwu, on Monday, said at least three out of the 40 planned modular refineries would come on stream by year-end.
The minister made the disclosure at the three-day Biennial International Conference for Health, Safety and Environment (HSE) organised by the Department of Petroleum Resources (DPR) in Lagos.
Kachikwu noted that out of the 40 licenses issued, only 10 have shown progress by submitting their programmes and putting something on the ground.
"By end of 2019, we are assured that three private modular refineries would come on stream," he said.
Kachikwu explained that the conference was a forum for pooling ideas and research findings for the incubation of enduring and game-changing oil and gas policy initiatives.
He said, "Perhaps this edition of the conference could not have come at a better time, first to allay the popular fear that the days of oil and gas as an international commodity and energy source are over.
"And secondly, to stimulate new ideas on sustainable ways of developing this resource in a manner that will both prolong its acceptability as an energy source and also help the nation reap optimal benefits."
The minister stressed that environmental sustainability was a key component of the Seven Big Wins initiative of the President Muhammadu Buhari administration for the oil and gas industry.
He urged DPR to come up with new initiatives to end the menace of gas flaring to truly incentivize the flare-out policy by creating the new National Gas Policy.
Kachikwu said that the policy was aimed at ensuring that all currently flared gas, including those previously considered as non-technically feasible and non-commercially viable, is gathered and utilised for various economic utilities that are financially rewarding to the producers.
He added that the collectors and interested investors converted it for power generation, petrochemicals and other beneficial uses.
The Director of DPR, Modeccai Ladan, called on stakeholders to galvanize efforts at maximizing Nigeria's production and minimize wastage.
He noted that the oil and gas industry seemed to be under a new threat of renewed dislike and global war against fossil fuels and the quest for renewable and cleaner energy, purely for environmental considerations, including global warming.