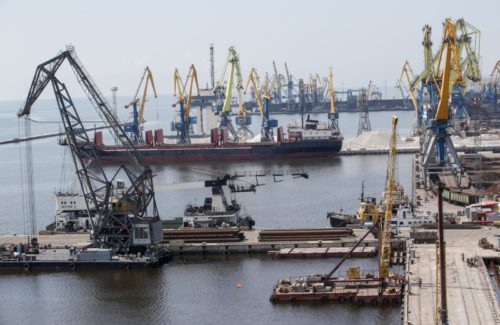 Ukraine's acting Agriculture Minister, Maksym Martyniuk, said on Tuesday, grain shipments from Ukrainian ports on the Azov Sea could fall if Russia commits more aggressive actions, although the impact would be limited.
Martyniuk also said freight prices and insurance company costs could rise, but not in short term.
Russia seized three Ukrainian naval ships and took their crew prisoner at the weekend, prompting Ukraine's President, Petro Poroshenko, to say there was now an "extremely serious" threat of a Russian land invasion.