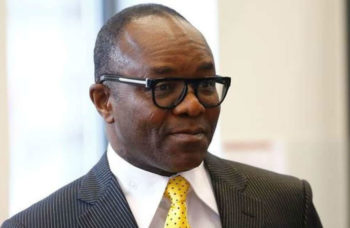 The Minister of State for Petroleum Resources, Dr Ibe Kachikwu, has said the Federal Government will not sell the nation's refineries but aim to make Nigeria the refinery corridor for the rest of the continent.
Kachikwu was speaking on Tuesday on the short and medium term priorities directed towards growing the country's oil and gas industry at the Nigeria International Petroleum Summit in Abuja.
According to him, a dearth in oil and gas infrastructure had affected the sector's refining capacity which birthed an infrastructural map by government to address all the defects in crude pipeline and their leakages, depots and all related aspects.
He reaffirmed that rather than selling off Nigeria's ailing refineries, the Federal Government will ramp up investments such that new refineries will be built across the country.
"The President (Muhammadu Buhari) has made it clear that he was not going to sell the refineries because if we sell them, we are going to be selling them as scraps," he said.
"So the model we came up with is to bring in private sector investment in the repair and management of the refineries and get them up to about 90% of capacity."
"That process is almost completed now, probably in a matter of weeks, we will be announcing the winners."
"We want to get the private sector to be major investors in building new refineries.
"There are two or three modular refineries that are ready to come up.
"Agip is working towards final investment decision (FID) on 100,000 barrel per day (bpd) refinery in Bayelsa state, and of course there is the Niger Republic Refinery that we are discussing- also a 100,000 bpd potential.
"The objective is to make Nigeria a refinery corridor in Africa."
On Monday, Kachikwu had said that Nigeria targets to raise its domestic refining capacity from 14% to 90% between the next 18 to 20 months.
He said the vision is to have Nigeria refine most of its crude locally rather than exporting them.  
Copyright Ships & Ports Ltd. Permission to use quotations from this article is granted subject to appropriate credit given to www.shipsandports.com.ng as the source.