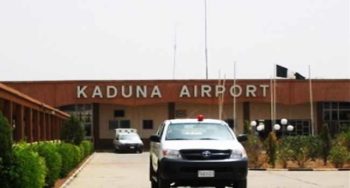 Kaduna International Airport has been rebranded with modern equipment in line with international best standard, Capt. Mohammed Joji, Chairman, Coordinating Committee on Abuja relocation, has said.
Joji, who is also the Secretary General, Aircraft Operators in Nigeria, made the remark on Friday after inspecting facilities at the airport.
"All the equipment were tested and are doing fine. As far as I am concerned, I am comfortable with this one, we are happy about it," Joji told newsmen in Kaduna.
He listed some of the items installed at the airport to include lighting system, distance measuring equipment, solar power, and other vital facilities.
An Assistant Inspector General of Police, Alkali Usman, a said adequate measures had been taken to ensure security at the airport and on Kaduna-Abuja road once flight operations were diverted from Abuja to Kaduna.
"Our level level of deployment on the road has been assessed and we have earmarked where we will cover in terms of patrol.
"We have also made arrangement to protect the airport and equipment, building and everywhere.
"We have also ensured that all hotels and places of interest are protected and guarded, and we are going to increase patrol visibility," Alkali said.
On her part, the Kaduna Airport Manager, Amina Salami, said so far, the airport is 95 per cent ready for traffic from Abuja.