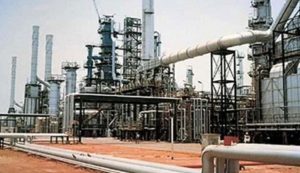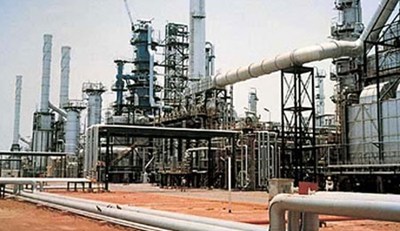 The Kaduna Refining and Petrochemical Company (KRPC) has resumed crude oil pumping after a disruption that was caused by pipeline fire at Aku, near Lokoja in Kogi State.
The managing director of the company, Idi Mukhtar, disclosed this to members of the House of Representatives Committee on Petroleum Downstream, who visited the facility on Tuesday.
The pipeline transports crude oil from Warri in Delta State to Kaduna. The fire, believed to have been set by vandals, caused damages to the pipeline at Aku near Lokoja in Kogi State.
"The good news is that the lines have limited damages and crude oil pumping has resumed as production continues," he said.
Mukhtar said the major challenges facing the refinery were disruption of crude oil supply and the activities of vandals.
The said another challenge is that the refinery is still running on analogue equipment.
"There are also the challenges of budget constraints and encroachment of houses on KRPC right of way of water line," he said.
He added that the refinery was losing over 100,000 cubic litre of water per hour along the water intake line to the plant, due to illegal tapping of the water lines.
"These water tapped are not fit for human consumption," he warned.
He said the refinery had produced 24,504,000 litres of Kerosene since January and 19,158,000 litres had been evacuated.
The scarcity of kerosene, used by millions of largely poor Nigerians for cooking, had early this year hit major cities causing huge increase in price.
The situation had also forced some Nigerians to turn to alternatives such as firewood and cooking gas.
Three of the cities most affected by the scarcity were Kaduna and Zaria in Kaduna State and Calabar in Cross River State.
Mukhtar said the refinery had also produced 69,700,000 litres of Premium Motor Spirit (petrol) this year, with 70,673,000 litres evacuated since January.
Chairman of the visiting House Committee, Joseph Akinlana, frowned at Nigeria's continued importation of petroleum products.
"It is a shame from my point of view to have crude oil in Nigeria and begging to import over 80% of petroleum products," he said.
He also decried the vandalism of pipelines in parts of the country.
"People, because of the situation in the country, have taken vandalization as a means of livelihood and this should not be so.