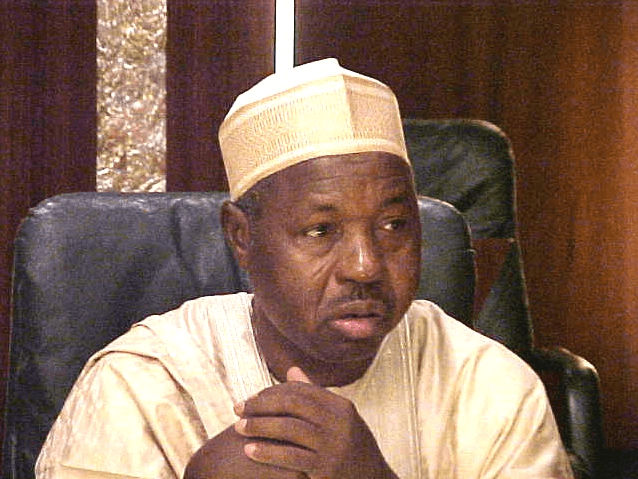 The Katsina State Governor, Aminu Bello Masari, on Monday, asked the Nigeria Customs Service (NCS) to compensate the families of those killed and injured by its operatives in Jibia Local Government Area or face legal action by the state government.
He also accused the NCS under the leadership of Hameed Ibrahim Ali of working against the people of Katsina State, particularly those at the border communities in the state.
The governor, who stated this when he received the Service Zonal Coordinator, Zone 'B' Kaduna, Assistant Controller General (ACG), Uba Mohammed, urged the service to arrest and prosecute its officers and driver involved in the Jibia incident.
Operatives of the NCS, in pursuit of suspected smugglers in Jibia Lacal Government on August 9, 2021, lost control and killed 10 persons and injured 20 others.
He called on the NCS to liaise with other security agencies to identify and raid shops where contraband are stored rather than reckless shootings and killings of innocent citizens of the state.
He said, "There was a time you (Customs) were shooting sporadically and shouting right here inside the Katsina city when bandits are there killing people. But you are also busy killing people because of bags of rice on motorcycles.
"We are not condoning smuggling in any form but then you have criminalised people living within the border communities of Nigeria. You don't even care. Life means nothing to you because in the end you are going to declare in the federation account amount collected by the Customs.
"Today, if you are taking pure water from Katsina to Jibia, you will pass not less than 28 checkpoints. Those 28 checkpoints, they are not checkpoints but toll-gates. You are making life miserable for people you suppose to serve."
According to the governor, "You are pursuing somebody on a motorcycle with five bags of rice as if you a pursuing a bandit. Look, for me, you have to compensate these people. Secondly, you must prosecute the driver and the officer who directed him.
"We will not accept anything short of this. We are ready to test the legal system that gave you right to kill right inside the town. There are only two things that will stop us from testing; you compensate those lives that you killed and prosecute the driver and the officer who is directing to pursue recklessly."
Earlier, ACG Mohammed said the service is not unmindful of its paramilitary responsibility which is essentially to protect lives and described the incident as unfortunate.
He said, "As part of the visit, the Controller-General, Col. Hamid Ali (rtd), has mandated us to interact with communities, leaders, the bereaved families and the victims of the accident with a view to report our findings."