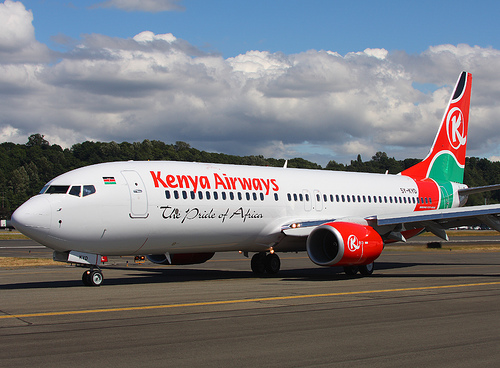 Aviation unions have threatened a showdown with the East African carrier, Kenya Airways over the disengagement of 22 out of its 26 Nigerian workers.
It was learnt that the 22 employees were issued sack letter on Friday with only four workers including the Country Manager, Afeez Balogun retained.
Also retained were the Station Manager and two other staff.
Security men were mobilized at the point of issuing the letter to prevent a likelihood of breakdown of law and order.
The sack, according to the affected workers, came at a time the union in the aviation industry, the National Union of Air Transport Employees (NUATE), is negotiating with the airline for improved workers' welfare.
It would be recalled that the union had last year grounded the operations of the airline over poor condition of service.
An agreement was then entered into by the parties to implement new condition of service for the workers.
The General Secretary of NUATE, Comrade Olayinka Abioye confirmed the sack, saying however that the unilateral disengagement would not stand, describing it as illegal.
He said, "We have been agitating for the review of terms and conditions of employment in Kenya Airways for about two years.
"We started the process and somewhere along the line, the management of Kenya Airways said they were doing restructuring exercise because of the financial conditions of the airline. In the meantime, we have even agreed to certain reviews approved by both parties and only waiting for implementation.
"That was one of the reasons we embarked on the picketing we did last December. Then, after the picketing, we were invited and we concluded the review. After the review, we discovered that our Nigerian staff were being owed about 26 months monetary benefits. They claimed that they won't be able to pay all, but after the consultations, we agreed for 16 months to be paid the workers.
"In between, they introduced a new shift into the discussion, saying that going forward they want to replace all business plans with new business plans called General Sales Agent (GSA), which means they want to engage a travelling agency to handle the ticket sales and reservation and all the workers would be sacked."