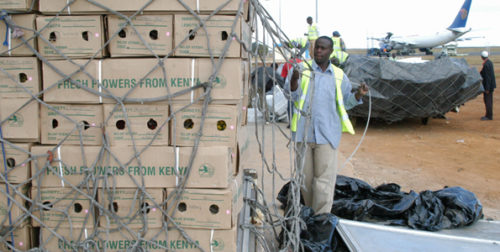 Kenya earned KSh153.68 billion ($1.53 billion) from horticulture exports last year, while revenue from the sector is expected to grow 9 percent in 2019, officials said.
"We project that in 2019 we should surpass KSh160 billion but that is conservative," Chief Executive Officer, Kenya Flower Council, Clement Tulezi, said.
According to three industry groups, flowers earned the east African country KSh113.17 billion last year in revenue as against KSh82.25 billion in 2017, while vegetables accounted for KSh27.69 billion compared to KSh24.06 billion.
Besides, fruits earned KSh12.83 billion as against KSh9 billion in the previous year, Kenya Flower Council, the Fresh Produce Exporters Association of Kenya and the Fresh Produce Consortium said in a joint statement.
Germany, France, Holland and the United Kingdom account for a bulk of the country's exports.
Meanwhile, Kenya's Ministry of Trade has said that Britain's exit from the European Union will not disrupt the country's horticulture exports to its former colonial master.
"There will be no market disruption because of Brexit," Principal Secretary at the Ministry of Trade, Chris Kiptoo, said at a press conference on Tuesday.