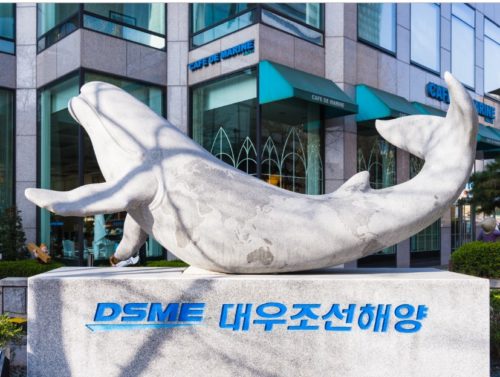 The South Korean government has refuted claims from its Japanese counterpart that state financial backing of the Korean ailing shipbuilders was in breach of World Trade Organisation (WTO) agreement. 
The Japanese government said that the subsidies provided by the state-run Korea Development Bank and the Export-Import Bank of Korea to DSME, Sungdong Shipbuilding & Marine Engineering and STX Offshore & Shipbuilding violated the provisions of the WTO Agreement.
Japan suggested that the subsidies distort the market and hinder the resolution of oversupply problems in the industry.
In addition, Japan claims that financial backing of Hyundai Merchant Marine's latest shipbuilding contracts was also in breach of WTO Agreement.
South Korean Ministry of Trade, Industry and Energy voiced its willingness to discuss the matter with Japanese counterparts, adding that the government reexamined the legal conformity of the issues in consultation with the relevant ministries.
The ministry said that the consultation concluded that decision to help its shipbuilding and shipping companies was based on commercial judgment and that it complies with international rules.
The two countries are expected to engage in a consultation process within the next 30 days. If a solution is not reached within two months, the issue will be submitted to the WTO for a dispute settlement.
The South Korean government has been very busy with the plans to strengthen its shipping industry, which witnessed a downward trend in the recent period, especially following the Hanjin bankruptcy.
One of the most notable moves was the establishment of Korea Ocean Business Corp (KOBC), a maritime powerhouse, to provide financial and industrial policy support to the country's shipping and shipbuilding industries.
However, South Korea's investments have infuriated European shipowners and maritime technology industry, which recently called upon the European Commission and the EU Member States to take concrete and decisive actions against the country's "unfair trade practices and in favour of global playing field."
Copyright Ships & Ports Ltd. Permission to use quotations from this article is granted subject to appropriate credit given to www.shipsandports.com.ng as the source.