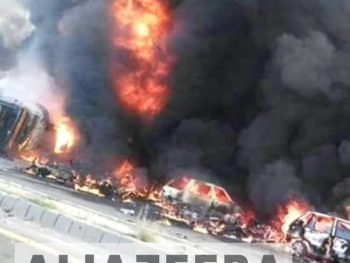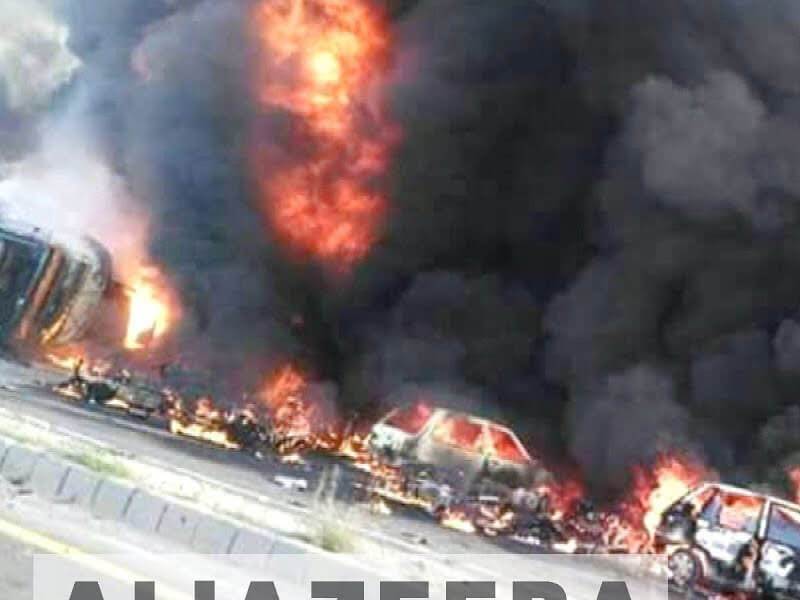 Lagos State House of Assembly on Thursday, called on Governor Akinwunmi Ambode to restrict the movement of articulated vehicles in the state to between 9 pm and early hours of the day.
The Leader of the House, Hon. Sanai Agunbiade, moving a motion with reference to the petrol tanker accident that claimed lives and properties along Otedola Estate bridge on Lagos-Ibadan expressway in Berger area last week Thursday called for a review of issues surrounding movement of trailers in the state.
The Motion was moved by 14 members of the House.
The lawmakers urged the Governor to direct the State Commissioner for Transportation, Hon. Dipo Lawanson to ensure that long vehicles do not ply the roads in the state until 9 pm.
He said, "The House observed that the fire incident around Otedola Estate Bridge on Thursday 28, June led to avoidable deaths of several people and destroyed many properties.
"We noticed that the incident was caused by recklessness on the part of the driver, over-speeding, drinking of alcohol amongst others. It is also observed that many of the drivers do not have driver's license and many of the vehicles are not roadworthy."
While commending the Lagos State Government for the rapid response to the incident, the movers of the motion urged the state government to sanction any long vehicle owners that does not obtain necessary papers and ensure roadworthiness of their vehicles.
Agunbiade stated that it was worrisome that long vehicles are parked on Ikorodu Road indiscriminately considering the consequences.
The House used the opportunity to call on the state Governor to direct the Commissioner for Transportation to provide regulations for the types of vehicles that would ply Lagos roads based on their year of purchase.
Agunbiade added that the state government should direct all owners of long vehicles to go for insurance policies provide places to park the vehicles and ensure that they follow the regulations of the state government.
"We also want to call on Governor Ambode to direct the Chief Justice of the state, Justice Olufunmilayo Oke to set up mobile courts to handle cases involving long vehicles.
"The House calls on the Minister of Power, Works and Housing to repair the roads in the state and provide weighbridges for the vehicles," he said.
The Speaker, Hon. Mudashiru Obasa suggested that the state Commissioner for Transport should meet with the insurance companies so that the policies would be done properly.
"The state government should discuss with the insurance companies so that the policies would be original and not fake.
"Our traffic law should be reviewed to reduce loss of lives on our roads. If the Otedola Estate incident had happened at night, the casualty would have been minimal," he stated.
The Speaker subsequently directed the Clerk of the House, Azeez Sanni to write to the government on the matter.