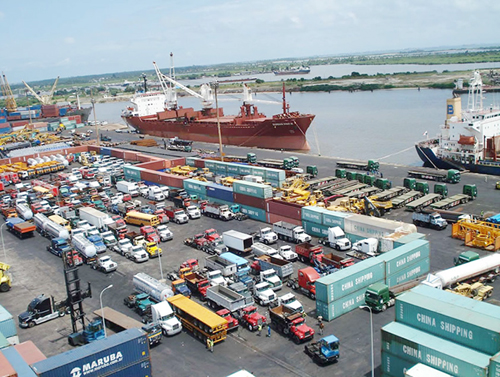 The two seaports in Lagos – the Lagos Port Complex Apapa and the Tin Can Island Port Complex – have been jointly listed among the top 500 container ports in the world.
The ports, according to a survey released by the World Top Container Ports, have a combined capacity of 1.5 million TEU.
They were however rated behind Tanger Med, which was ranked as the first container port in Africa and the 45th in the world.
With a capacity of 3 million containers, the Moroccan port has handled 3,312,409 containers in 2017, which is 11% above its capacity, the Port authority said in a statement.
This performance enabled the port to improve its ranking to the 45th position amid 500 ports in the world.
Egypt's Port Said came second in Africa and the 52nd in the globe receiving 2,989,897 containers in 2017, followed by Durban in South Africa (65th in the world) with 2,699,978.
Mombasa in Kenya, with a capacity of 1,189,000 TEU also made it to the 500 port list.
The Tanger-Med Port authority said it aims to bring its container handling capacity to 9 million TEUs in 2019. This would enable the port to be in the world's top 20.