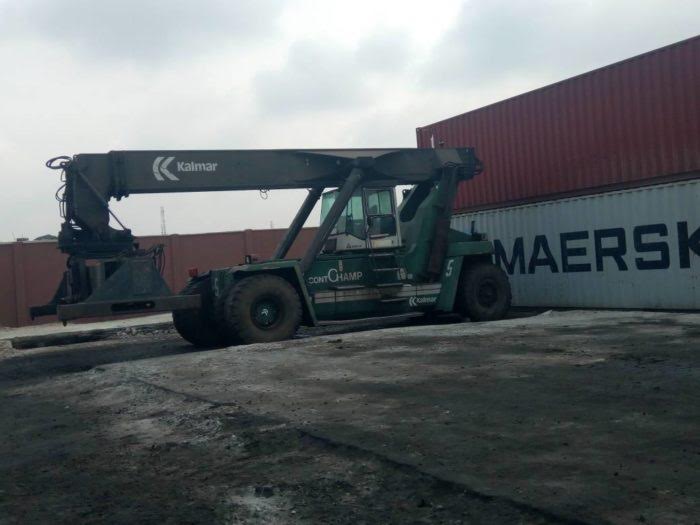 The Lagos State Building Control Agency (LASBCA) at the weekend shut down five "illegal" bonded terminals and five other buildings in the Ajegunle area of the state.
Governor Akinwunmi Ambode had last last week ordered all illegal bonded terminals in Ajegunle, in Ajeromi Ifelodun Local Government to be shut down as they reportedly constituted nuisance and contributed to the gridlock in Apapa area of Lagos.
Officials of LABSCA, escorted by armed security officials stormed the area Sunday morning and shut down the affected terminals and structures.
The popular Godday Cinema that had existed for decades in Ajegunle was also shut down by the government officials along with other buildings converted from residential to commercial purposes.
Queena Bonded Terminal, Don Climax Bonded Terminal, Godday Cinema and several buildings and terminals were sealed by the government officials.
The General Manager of LASBCA, Engr. Lekan Shodeinde, represented by the agency's Secretary, Tayo Fakolujo said the exercise was part of the efforts of the State to ensure that building development in the state followed the approved layouts of the areas and due process.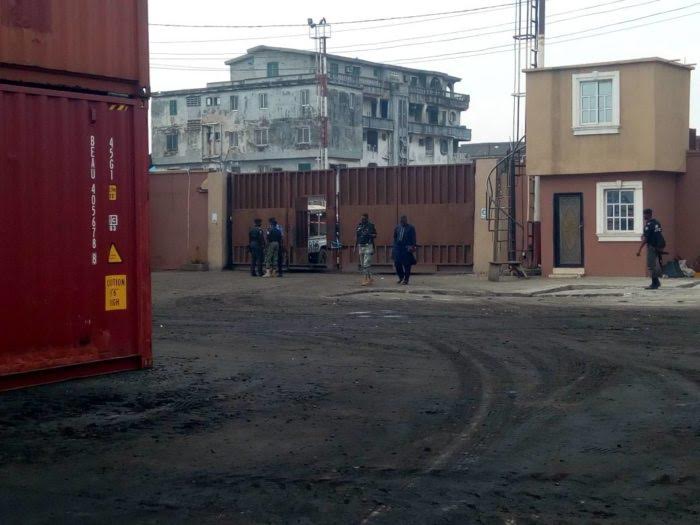 He stated that the government, in its quest to put the state in the pedestal of other smart cities in the world, was making Lagos city a well-planned and structured society where buildings were constructed according to its building plan approval granted by its sister Agency, Lagos State Physical Planning Permit Authority (LASPPPA).
Shodeinde hinted that all bonded terminals operating within the residential areas would be sealed up and that the genesis of Apapa gridlock was as a result of indiscriminate citing of tank farms and bonded terminals in the areas without an approval from the State government.
He, however, said with the new monitoring and auditing of building exercise in the state, the wrath of the law would be on any recalcitrant operator of a terminal or owner who converted the residential buildings to commercial usage without any recourse to proper regularization, engineering appraisal of the building and that the Master plan of the area would be prosecuted accordingly to stem the tide of non-conforming and unplanned development in the state.
He stated that "Instant mobile court is on ground to prosecute any recalcitrant defaulters".
Speaking during the exercise, one of the residents of Dada Onijomo Street, Awodi-Ora in Ajegunle , Mrs Taiwo Aina said that since the citing of bonded terminals in that area, the community had known no peace as a result of indiscriminate parking of  trailers on the streets.
Also, Collins Chukwuemeka one of the residents of Osho Drive at Kirikiri road, Olodi-Apapa said that the root cause of traffic gridlock around the area was as a result of bonded terminals, adding that the area had lost its glory as trailers and motorists had turned the area into dumping ground for containers.