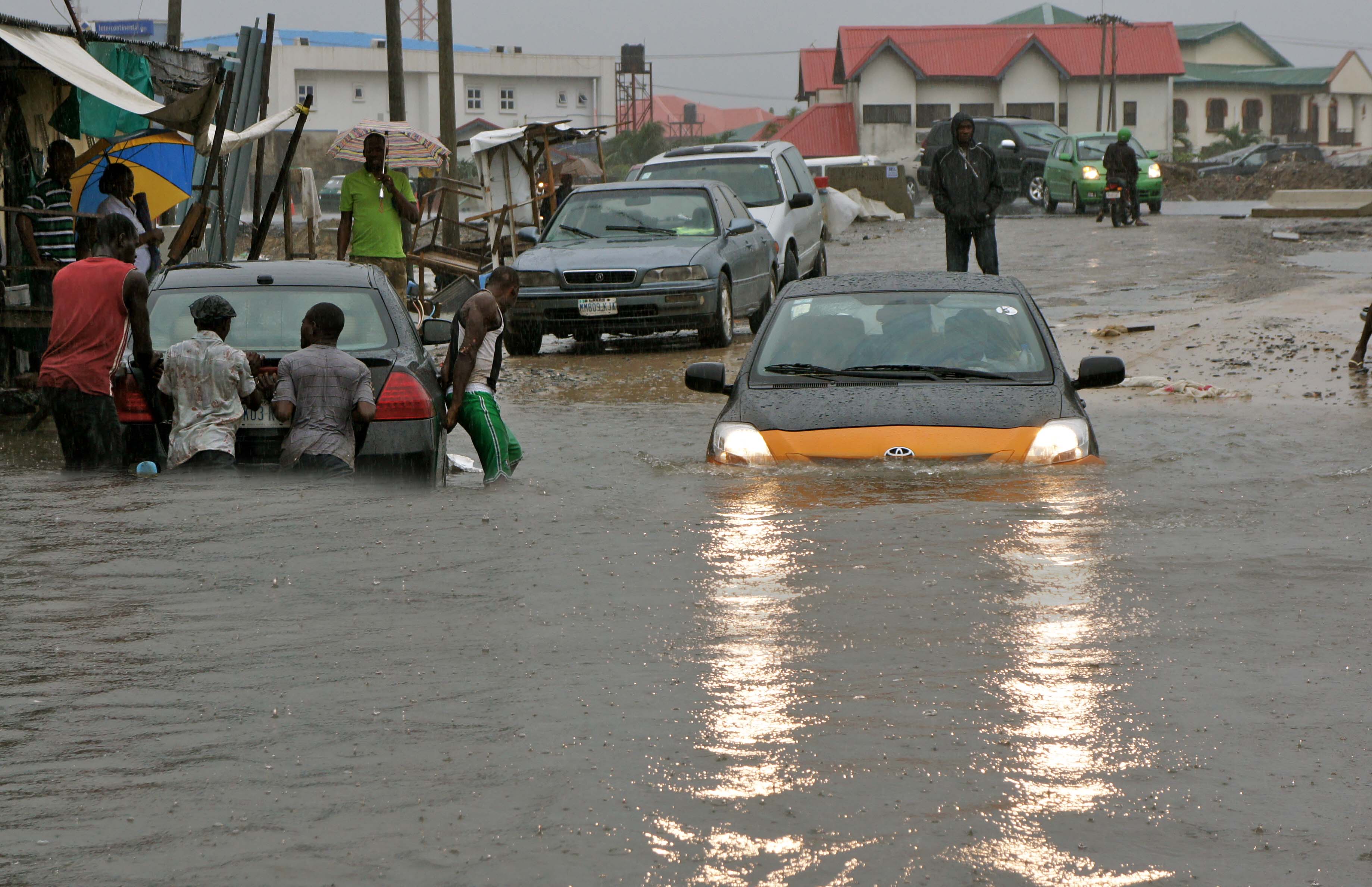 The Nigerian Conservation Foundation (NCF) has raised the alarm that the whole of Lagos will be submerged by 2050 if nothing is done to stop coastline erosion in the state.
The foundation made the call on Friday, at a conference in Lagos on the dangers of a fast eastward ocean current eating up several meters of land daily on the Lekki and Victoria Island axis.
They called on the Federal Government to save Lagos State from being wiped out by coastline erosion.
NCF's chairman, Chief Ede Dafinone, said, "Several coastal communities have been washed away and if nothing is done, the Lagos Island will be underwater by 2030 and the whole of Lagos by 2050."
He said the problem of coastline erosion in Lagos started during the colonial era when moulds were created to protect the Apapa-Wharf.
Adding that the impact caused a backlash on the Lekki axis causing an overflow of the Bar Beach, Dafinone said that the Eko Atlantic City Project later protected the Bar Beach forcing the problem further downstream.
He said the Lagos State Government began the construction of groins around the Eko Atlantic City and Bar Beach towards Elegushi Beach to solve the problem.
The foundation chairman said that the state government had taken the initiative to erect over 15 groins that effectively protected and replenished the coast for up to 14 kilometres.
"It costs about a billion naira to construct one groin and Lagos States Government's inability to continue the project in the last 18 months suggested that they were overwhelmed by the problem," he said.
The Director-General of NCF, Dr Muhtari Aminu-Kano, appealed to the Lagos State Government and the Federal government to protect the shorelines as far as the Escravos to avert disaster.
"The immediate solution is for Lagos to take the groins construction all the way to Escravos.
"We are appealing to the managers of the ecological funds to look in the area of these shorelines in Lagos," he said.