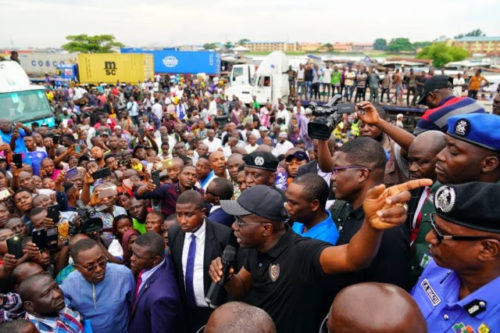 The Lagos State Government has urged motorists to steer clear of Mile-2 to Tin Can Island Port, along the Oshodi-Apapa Expressway as a result of repair works on the bad portion of the road.
The Apapa gridlock has been worsened by the deplorable state of the Apapa-Oshodi Expressway, which has made movement of vehicles practically impossible.
The Permanent Secretary, Lagos State Ministry of Transportation, Dr. Taiwo Salaam, said in a statement on Monday morning that the road will be shut for repairs for 48 hours.
Salaam stated that the closure is being effected to allow construction company speed up the palliative repair works on the corridor due to incessant and avoidable accidents experienced by motorists.