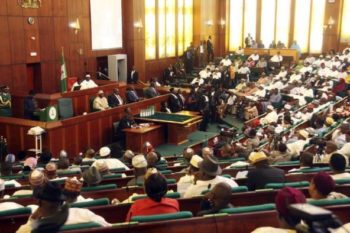 By Omotilewa Quadri 
The House of Representatives Joint Committee on Land Transport has faulted the Minister of Transportation, Rotimi Amaechi over non-utilisation of the sum of N48 billion released to the Ministry of Transportation in 2017 budget.
Chairman, House Committee on Land Transport, Aminu Sani, faulted the minister on Thursday during the 2018 Budget Defence of the ministry before the Joint Committee on Land Transport in Abuja.
He said N68 billion was released in 2017 for capital projects out of which only N20 billion was expended by the ministry.
Sani also said the ministry was asked during the last defence before the House, how it intended to utilise the N48 billion before the deadline of March 2018.
Sani said the minister intended to return the money back to the Federal Government's purse and should explain why the money was not yet utilised till date.
"If you can recall, the last time you appeared before my committee, there was discrepancy before the committee that you were not utilising the release given to you.
"We made mention of N152 billion that was appropriation to you, N68 billion was released and over N20 billion was utilised.
"You still have a balance of N48 billion, which we heard you are taking back to the treasury."
Responding, Amaechi said he never mentioned that the money would be returned to the government, stating that the money was released late in December.
He said he promised to work fast on the process and procedures of procurement, which had to do with the signing of the contract and also waiting for the ministry of Justice for some documentation.
"N68 billion was released and I said the money was released very late in December, the contract was awarded in the same December. I never said we are going to return the money.
"I said we are even working faster to make sure that we spend all the money so that we don't have to borrow.
"There are procedures in which we will pay; the first procedures is the 15 per cent payment which we are about to release by tomorrow.
"After that, between now and March the contractor will bring the LC and we will pay the rest.
"We never said we will return money to anybody because we are to fund the rolling stock of Lagos-Ibadan.
"There is a process, the process is that the contract will be signed by Ministry of Justice, they are to give us the document and we are still waiting for them," he said. 
Copyright Ships & Ports Ltd. Permission to use quotations from this article is granted subject to appropriate credit given to www.shipsandports.com.ng as the source.