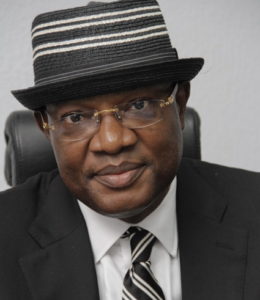 A maritime lawyer and Senior Advocate of Nigeria (SAN), Mike Igbokwe has advocated for the training of legislators by maritime lawyers as part of effort to ensure quick passage and review of moribund laws.
Speaking in a chat with SHIPS & PORTS DAILY, Igbokwe said understanding of the maritime sector will make the lawmakers appreciate the essence of domestication and see the need to review some maritime policies.
According to him, there is no way the economy will derive the benefits of the sector if those who will formulate the policies are not well sensitized adding that the biggest challenge in maritime law is training.
"The legislators are from different backgrounds, many of them are not maritime lawyers so they need information and training which will be tailored towards helping them to understand what they are supposed to do and to improve on what they are doing.
"Getting into the National Assembly is a function of their success at elections. An experienced legislator who has worked in the maritime committee for four years and learnt so much if he doesn't win election the next term, he cannot come there and we may have new people coming in who are not lawyers or maritime lawyers. So they will not be able to cope," he said.
Igbokwe also reiterated the need to develop the nation's cabotage trade to grow the maritime sector.
"Up to 200 nautical miles from the base line, that is the extent of the exclusive economic zone of Nigeria. That is why cabotage becomes a veritable basis to develop. Charity they say begins at home, if we develop domestic shipping in such a way that Nigerian will be empowered not just to be those who will man the ships, they will be strong enough to compete regionally and also internationally.
"The United Stated of America has the Jones Act and they implement it to the core because they believe that it will help to develop not just domestic shipping but also international shipping," he said.
Copyright Ships & Ports Ltd. Permission to use quotations from this article is granted subject to appropriate credit given to www.shipsandports.com.ng as the source.