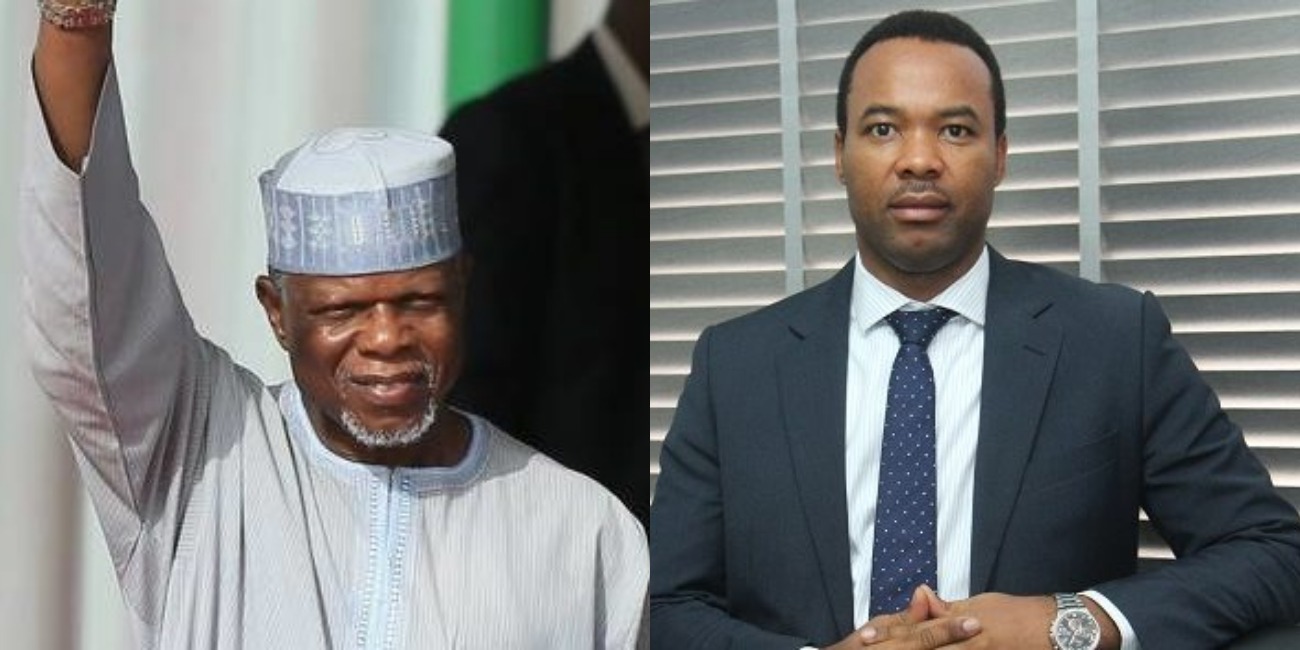 The Nigeria Customs Service has reacted to a social media post by top maritime lawyer, Emeka Akabogu criticising the Comptroller General of Customs, Hammed Ali, over his recent advice against the World Trade Organisation (WTO) treaty and African Continental Free Trade Agreement (AfCFTA). 
Akabogu had in a social media post on Monday stated that the position of the Customs boss that the WTO treaty and AfCFTA will adversely affect the country's revenue generation drive reveals a shocking level of his ignorance on global and regional trade policies initiated to facilitate trade. 
According to him, the shock of the Customs boss' incredulous advice is matched only by the reasons for his position that it will negatively impact revenue generation. 
Akabogu said, "These words of Martin Luther King Jr. that 'nothing in all the world is more dangerous than sincere ignorance' echoed in my mind as I listened to the Comptroller General of the Nigeria Customs Service advice against implementation of the WTO Trade Facilitation Agreement and the African Continental Free Trade Agreement in a presentation before the Nigerian Senate last week. The shock of his incredulous advice is matched only by the reasons for his position – that it will negatively impact revenue generation! 
"Col. Hameed Ali's theory is that if the Trade Facilitation Agreement is implemented to ease current challenges being faced in import and export of goods, customs revenue will drop, so better not to implement the reforms. 
"This may explain why the Nigeria Customs Service seems to have abandoned any pretence it used to have towards trade facilitation. Nigeria used to have scanners for inspection of imports, but the Customs took them over from private operators and decommissioned them, now relying on 100 percent manual inspection of all imports. Advance rulings, post-clearance audits and single window systems are not in operation, despite billions spent. A new Customs and Excise Management Act was even drafted and passed by the National Assembly to make many progressive measures of the TFA legally binding, but it was never signed into law. Nigerian borders have been closed to goods for the last one year, resulting in many bankruptcies and commercial debts.  
"The foundation for this de facto policy of border brigandage is founded on ignorance. 90% of local manufacturing is dependent on imports of machinery and raw materials. Border closure and customs restrictions are a dagger in the heart of jobs, production and exports from manufacturing. With an efficient monitoring mechanism through single window systems, customs earnings will multiply tenfold, and so will efficiency. I suspect the customs officials know all these – they are very enlightened and play key roles at the World Customs Organisation. But for them, it pays to conduct 100% manual inspection, to raise arbitrary debit notes, to interface physically with importers and clearing agents. It pays to appear ignorant."
But in a swift reaction, Customs Public Relations Officer, Joseph Attah, in a statement said Ali's position on AfCFTA was misrepresented.
 Attah said that the CGC's position was in support of increased local production for the nation to benefit from the forthcoming AfCFTA.
Attah quoted Ali as saying at the presentation before the Senate that he would "rather collect excise duty than import duty, because for every import, you are taking money out".
He said Ali was clear and emphatic as he was at the public hearing on preference for excise over. 
Attah said, "The attention of the Nigeria Customs Service has been drawn to a gross misinterpretation of the Comptroller-General of Customs, Col. Hameed Ibrahim Ali on his presentation at the public hearing of the Senate Committee on Finance.
"A write-up by a supposed learned personality on maritime matters, going viral on social media, unfortunately misrepresented the CGC's position on Africa Continental Free Trade Agreement erroneously misinforming the public that the CGC is against the implementation of the Free Trade Agreement/Facilitation, because it will affect revenue collection.
"On the contrary, the CGC's position was in support of increased local production for the nation to benefit from the forthcoming AfCFTA. He explained the implications of ACFTA on revenue, stating that all imports from member countries will be duty free hence the nation must encourage local production and Excise duty rather than import duty, which will drastically drop soon.
"The author's attempt to link CG's comments at the public hearing to issues of scanners, partial border closure and ending with almost recommending a single window system as a viable means of growing Customs revenue collection shows a total loss of the understanding of CGC's presentation. He obviously does not know that the amended Customs and Excise Management Act (CEMA) has not been passed into law and seems not to be aware that NCS is not the procuring agent for new scanners, hence cannot be linked to any amount he quoted in relation to scanners.  
"It is almost laughable to appear to recommend a bit of ICT to an organisation whose processes are mostly automated and was informing the Senate Committee about the readiness of the Service to commence end to end e-Customs.
"For the avoidance of doubt, the CGC and indeed NCS are not against the implementation of any protocol that Nigeria is a signatory. NCS role is to implement and provide input that might help policy formation in the interest of Nigerians. 
"We strongly believe that Nigerians have a right to know the implications of AfCFTA and actions that must be taken to benefit from it and not becoming a dumping ground for other countries' goods. Twisting and giving it a different narrative relating to Import duty is not only dangerous but mischievous misrepresentation that does the nation no good. 
"NCS therefore call on Nigerians to discountenance that misleading piece and focus on what we must do to benefit from AfCFTA."