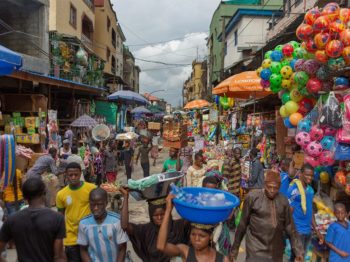 The Lagos Chamber of Commerce and Industry (LCCI) has predicted a Gross Domestic Product (GDP) growth rate of between three and four per cent for 2018.
In its 2018 Economic Outlook released yesterday in Lagos, the LCCI also forecast an inflation rate of 13 per cent for the country next year.
The chamber said the fundamentals of the economy were improving with numerous opportunities and potentials to catalyse growth and improve economic recovery.
"Crude oil prices and output levels have recovered, foreign reserve is improving and inflation is on a steady decline.
"It is expected that these impressive outcomes will be sustained into a better part of 2018.
"Given the prevailing economic fundamentals and with government's commitment to sustain economic reforms, we project GDP growth to record three to four per cent in 2018.
"Oil price to average around $50 per barrel, external reserves to hit $40bn mark and headline inflation at 13 per cent," the chamber forecasted.
It said for the country to sustain its present recovery and achieve the growth forecast, aggressive investment in infrastructure was necessary to boost productivity in the economy.
The chamber added that reduction in multiplicity of exchange rates, alignment of procurement policies at all levels of government to support domestic investment was a required enabler for economic growth.
According to the document, investment, tax and interest rate policy that is business friendly is necessary to protect domestic investors and stimulate economic rebound.
It stressed that current reforms in critical sectors such as power, agriculture, solid minerals and oil and gas should be sustained.
It urged the Federal Government to effectively enforce the Executive Orders signed in May towards improving the way government did business thereby impacting on the business environment.
It appealed that the Secured Transactions in Movable Assets Act and the Credit Reporting Act signed into law in 2017 be enforced to help unlock credit to investors in the economy in 2018.