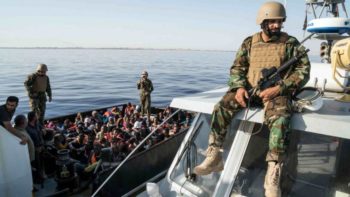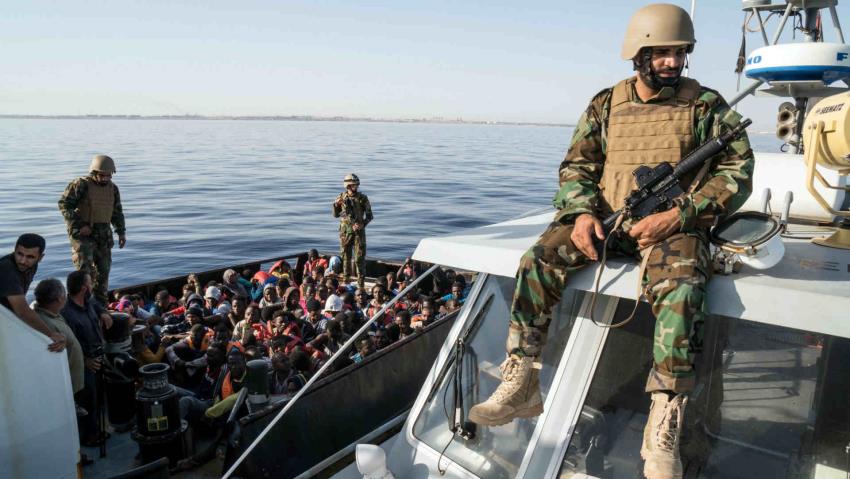 Libya's coast guard picked up 574 migrants from inflatable boats in three operations on Monday off the North African country's coast, Naval Forces Spokesman, Ayoub Qassem, told Reuters.
He said the migrants included 388 men, 66 women and 19 children. Two boats were picked up near the town of Zawiya and one off Qarabulli, Qassem said on Wednesday, adding that the migrants came from different sub-Saharan and Arab countries.
"All illegal migrants were brought to Tripoli's Abu Sitah naval base and then handed over to Illegal Migration Department," he said.
Libya's western coast is the main departure point for thousands of migrants trying to reach Europe as they flee wars and poverty. The number of crossings has dropped sharply since July 2017 when an armed group expelled a network of human traffickers from a smuggling hub of Sabratha west of Tripoli.
The oil-rich African country is still grappling with chaos seven years after a NATO-backed uprising that toppled dictator, Muammar Gaddafi.
Agency Report