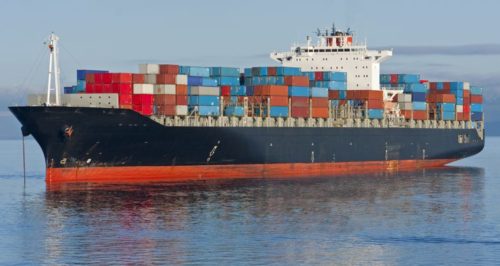 The United Nations Conference on Trade and Development (UNCTAD) has ranked Nigeria as the 10th most connected economy in Africa to the global liner shipping network.
According to a report published in the 2018 UNCTAD Handbook of Statistics, the Liner Shipping Connectivity Index (LSCI) is an indicator of a country's position within the global liner shipping networks.
Rankings are arrived at from data on the world's container ship deployment; the number of ships, their container carrying capacity, the number of services and companies, and the size of the largest ship.
The report listed Morocco as the number one most connected African economy, using the 2017 LSC index. The rest economies in the top ten, in order of connectivity are Egypt, South Africa, Togo, Mauritius, Djibouti, Congo, Angola, Sudan and Nigeria.
It said, "In 2017, the economy best connected to the global liner shipping network, as measured by the UNCTAD liner shipping connectivity index (LSCI), was China. Singapore, the Republic of Korea, Hong Kong SAR and Malaysia followed next in the ranking.
"Sub-regional leaders comprised: Panama, Colombia and Mexico in Latin America and the Caribbean; Morocco, Egypt and South Africa in Africa; and Sri Lanka in South Asia. Ukraine has overtaken the Russian Federation as the best connected transition economy.
It said also listed the top five economies in the world for flags of registration to include Panama, Marshall Islands, Liberia, Hong Kong and Singapore.
"The three leading flags of registration are of economies that are not major ship owners. Most commercial ships are registered under a flag that differs from the flag of the economy of ownership. Registrations in developing economies are particularly common, accounting for 76 per cent of global registrations in terms of tonnage.
"Among the top ¬five registries, Marshall Islands recorded the strongest increase in registrations over recent years. In 2018, they superseded Liberia as the world's second largest registry. The world leader, Panama, has not recorded any further increase for the last four years," the report said.
International seaborne trade was said to have gathered momentum in 2017, with volumes expanding by 4.0 per cent; the fastest growth in the last ¬five years.
In 2017, 10.7 billion tons of goods were loaded worldwide; 1.5 billion tons more than in 2012. Loading of dry cargo alone was said to have increased by 1.2 billion tons, while crude oil, petroleum products and gas contributed the remaining 305 million tons to the overall increase.
Asia reportedly ranked the largest trading region in the world in 2017, with 4.4 billion tons of goods loaded, and 6.5 billion tons unloaded, in Asian seaports. The other continents registered less than half of these amounts.
The report said, "Developing economies continue to make a major contribution to global seaborne trade. Accounting for almost two thirds of goods loaded and unloaded worldwide, their share in seaborne trade imports, as measured by goods unloaded, has steadily increased over the last ten years. In 2017, it rose to 63 per cent. Developing economies in Asia have strongly driven this trend."