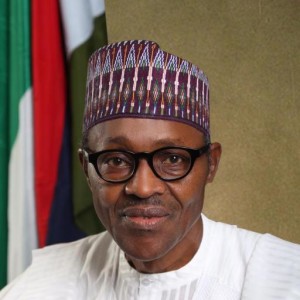 President Muhammadu Buhari has said those who mismanaged Nigeria's economy in the past, through fraudulent electricity projects and misuse of revenue earnings from oil, had no love for the country.
Buhari made the remark on Tuesday when he received members of the Buhari Support Organisations (BSO), led by the Comptroller-General of Customs, Col. Hameed Ali, at the Presidential Villa, Abuja.
He called on Nigerians to remain vigilant and ensure that only ''people of conscience are in-charge of governance at all levels'' as the nation prepares for general elections in 2019.
He said, ''I challenge anybody to check from Europe, America and Asia; between 1999 and 2014, Nigeria was producing 2.1 million barrels of crude oil per day at an average cost of $100 per barrel and it went up to $143.
''When we came it collapsed to between $37 and $38 and later was oscillating between $40 and $50.
''I went to the CBN Governor, with my cap in my hand, and asked if we had savings. He told me we had only debts, no savings. Some of the roads were not repaired since the Petroleum Trust Fund (PTF), days.
''I don't care the opinion you have about Abacha but I agreed to work with him and we constructed roads from Abuja to Port Harcourt, Benin to Onitsha and so on. We also touched education and health institutions.
''One of the former Heads of State was bragging that he spent more than 15 billion dollars on power in Nigeria. Where is the power?''
On the mismanagement of the economy by previous administrations, President Buhari noted that the perpetrators lacked imagination and plans for the development of the nation.
He said, ''Sometimes, I wonder about those who can afford to send their children abroad for studies and yet continue to sabotage the economy, I wonder what kind of Nigeria they want their children to return to and work. There is a lot of lack of imagination.
''If you are working for the country, then you shouldn't be misappropriating and misapplying public funds the way people did."