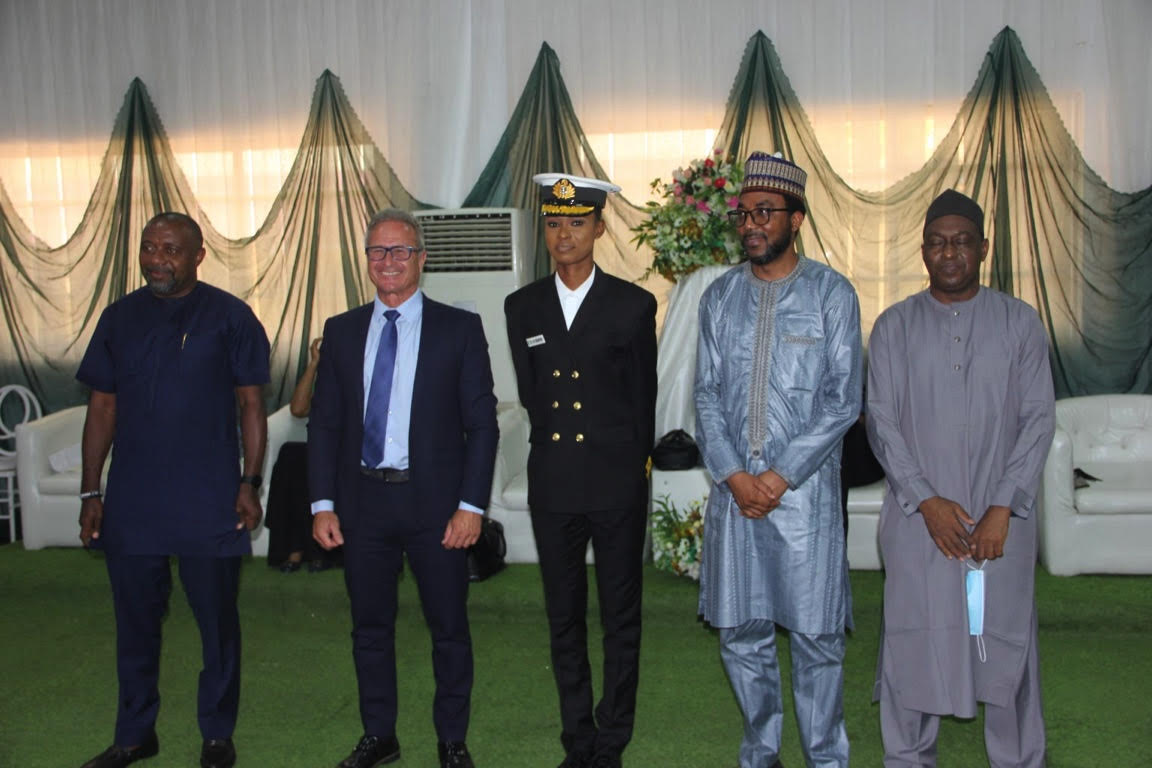 LTT Coastal & Marine Services Ltd on Thursday in Lagos unveiled Nigeria's first female ASD tugboat captain, Canus Ebinipre Robinson.
Captain Canus Ebinipre Robinson was trained under the National Seafarers Development Programme (NSDP) floated by the Nigerian Maritime Administration and Safety Agency (NIMASA). After her training in the Philippines, she was granted seatime experience by LTT Coastal & Marine Services. The company also employed her after training.
At the event held at the Continental Shipyard, Apapa Lagos, the Acting Managing Director of Nigerian Ports Authority (NPA), Mohammed Bello-Koko, assured that the authority would leave no stone unturned in the training of seafarers.
Bello-Koko said gender equality and inclusion is a key vision of the present administration.
The NPA acting Managing Director thanked LTT Coastal & Marine Services for proactively pursuing visionary policies, the type of which has enabled Nigeria produce its first female tugboat captain.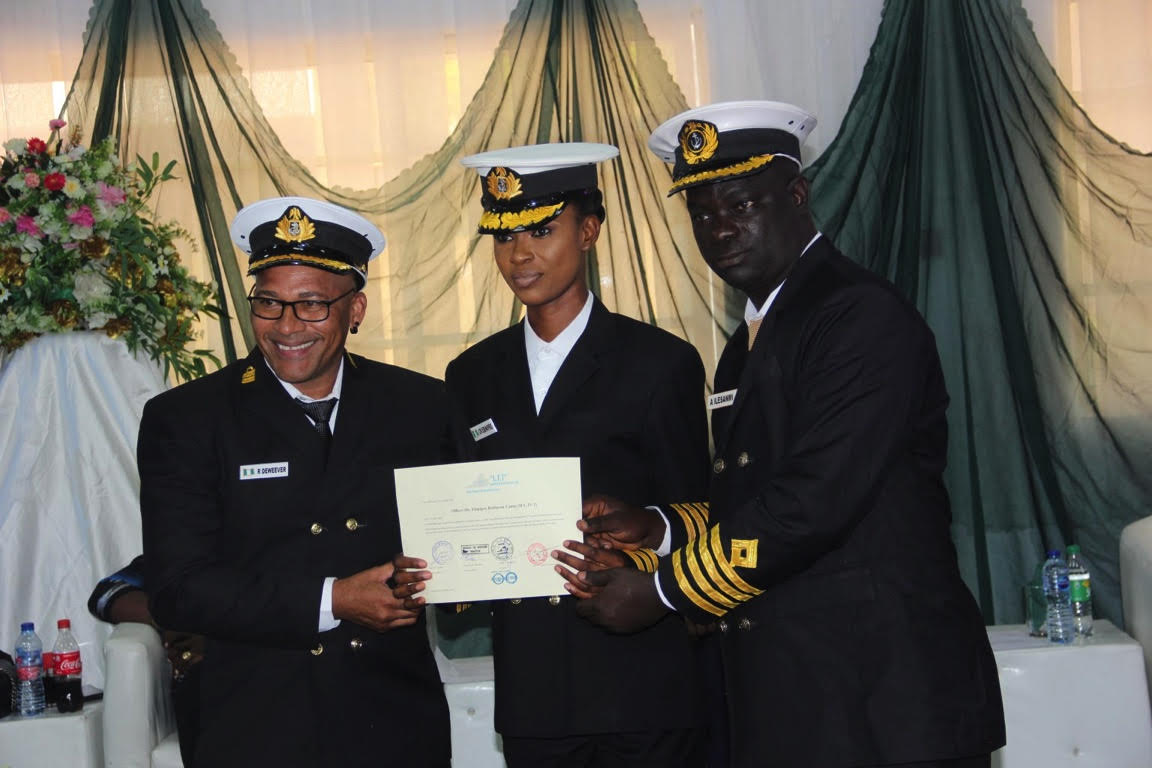 While praising Captain Robinson's bravery, doggedness and perseverance in the face of the rigorous training she went through, Bello-Koko said, "She is very dedicated and her perseverance is very high. However, we expect that there should be more of her."
Speaking earlier in a welcoming address, the Human Resources Manager of LTT Coastal & Marine Services, Theodora Nwaeze, had thanked the General Manager LTT Coastal Marine Services, Kalusky Yechiel, for supporting the development of manpower for the Nigerian maritime industry.
Nwaeze said, "History is made today – Thursday 17th June 2021 as LTT Coastal & Marine Services Ltd officially celebrates the first female ASD Tugboat Captain- Miss Canus Ebinipre Robinson.
"The Journey began 4th September 2013 as Miss Canus was amongst the cadets sponsored by NIMASA under the National Seafarers Development Programme (NSDP).
"She arrived at the Philippines (University of Cebu) to study Nautical Science from 4th September 2013 – 21st September, 2016. She obtained a Bachelor Degree in Nautical Science.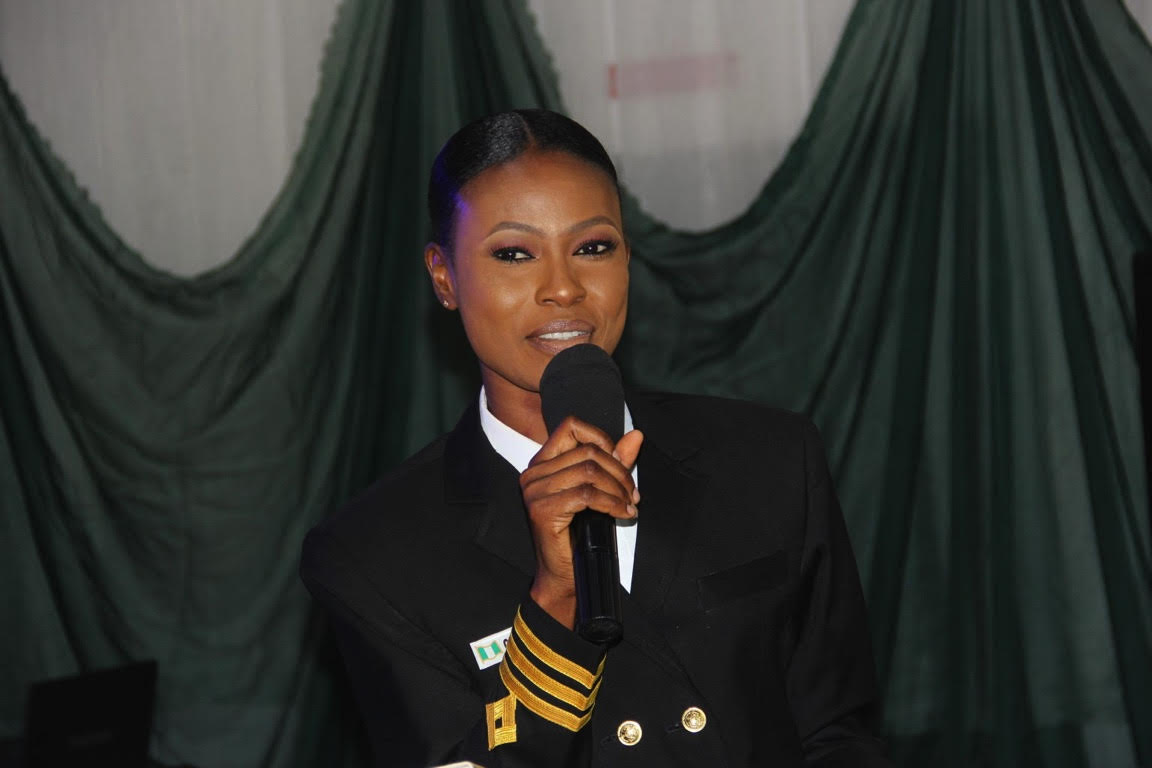 "She joined the LTT as a Deck cadet for her seamanship practical training/ experience from 8th August 2017 to 27th December 2019.
"In 2020, she went to the Philippines for her Certificate of Competency examination- 2nd March 2020 and came back after successfully passing her COC examination- 27th December 2020.
"LTT absorbed her to undergo sea practical training as an officer after obtaining Officer-in charge of a Navigational watch (11/1) Unlimited Certificate", Nwaeze further stated, noting her as "the first female ASD Tugboat Captain; first of its kind to be trained by LTT in Lagos, Nigeria and the West Africa as a whole".
In her response, Captain Robinson said, "I just feel that there is more. I feel I am just starting. This is just the beginning as far as God is concerned."
The event was attended by the Executive Director, Marine and Operation of NPA, Onari Brown; the Executive Director, Engineering and Technical Services, Professor  Idris Abubakar; the Continental President, Women in Maritime Africa (WIMA), Mrs. Jean Chiazor-Anishere; the President of WIMA Nigeria, Hajia Bola Muse and the President, Women's International Shipping and Trading Association (WISTA) Nigeria, Mrs. Eunice Ezeoke, among several other dignitaries.
Copyright Ships & Ports Ltd. Permission to use quotations from this article is granted subject to appropriate credit given to www.shipsandports.com.ng as the source.