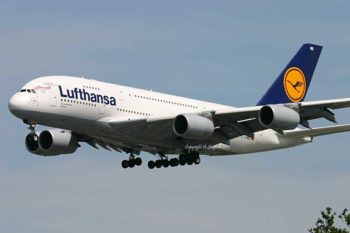 A Lufthansa airlines flight which departed Lagos to Frankfurt in Germany according to reports made an emergency landing at the Tamanrasset Airport in Southern Algeria following an electrical hitch in the cockpit.
A media consultant to Lufthansa, Hakeem Jimo, confirmed to journalists that a substitute aircraft would airlift the passengers to Frankfurt on Monday.
According to him, the Pilot-in-Command had to land in the nearest airport when he discovered the smell in the cockpit. This, he said, was in accordance with the standard and recommended procedure.