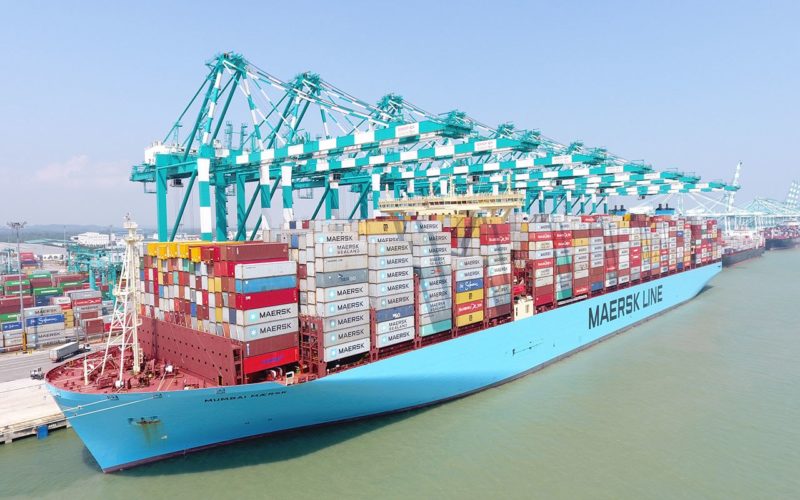 AP Moller – Maersk has added up to an additional $4bn to its expected earnings for 2021 as container shipping market in the second half of the year continues to rise rather than plateauing as expected.
Maersk has upped its EBITDA forecast for Q3 2021 to close to $7bn, with and EBIT of close to $6bn.
"The strong result is driven by the continuation of the exceptional market situation within Ocean, which have led to further increases in both long- and short-term container freight rates.
"Given the persistent congestions and bottlenecks in the supply chains, AP Moller – Maersk now expects the second half year 2021 to be stronger than previously anticipated, both Q3 and the full year 2021," Maersk said in a trading update.
The Danish shipping line now forecasting full year EBITDA for 2021 of $22-23bn, compared to previously $18-19.5bn previously, and EBIT expected in the range of $18-19bn against $14-15.5bn previously.
A report by HSBC Global Research highlights that Maersk is locking in strong earnings for 2022 with significant increases in contract rates. "Even with spot rates plateauing, we don't expect capitulation of realised freight rates and, thus, believe Maersk could lock in contracts at much higher rates for 2022."
HSBC is forecasting an EBITDA of $16.92bn in 2022, and $12.98bn for 2023.
"While we expect Maersk's 2023e EBITDA to fall by 44% from 2021e, we expect the quality of its earnings to improve significantly with EBITDA for the logistics and terminal businesses to be 12-16% higher," the report said.