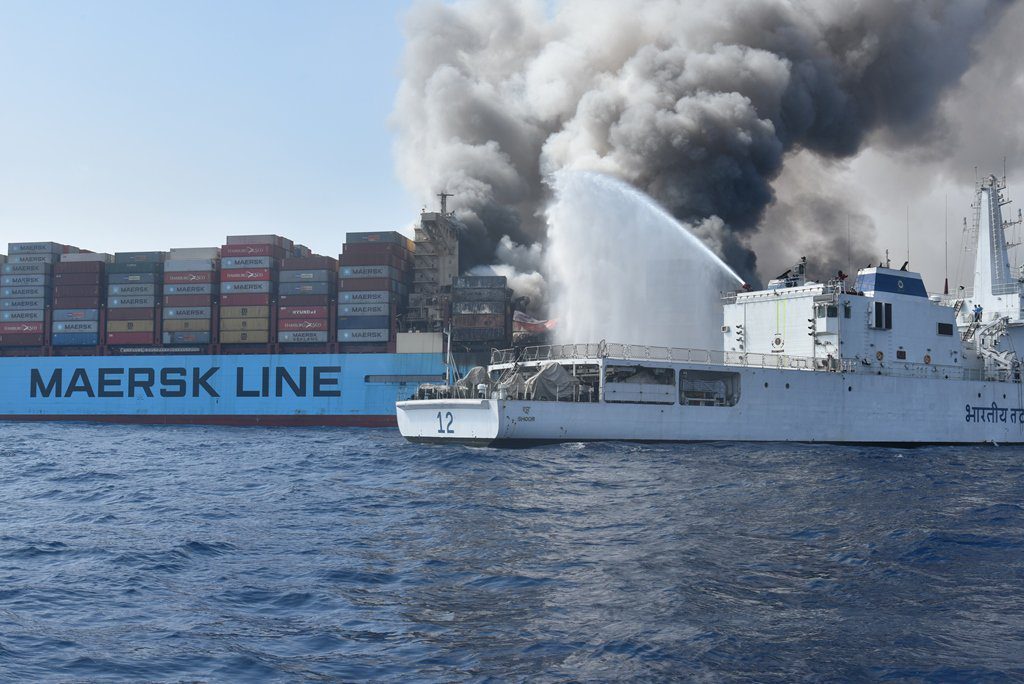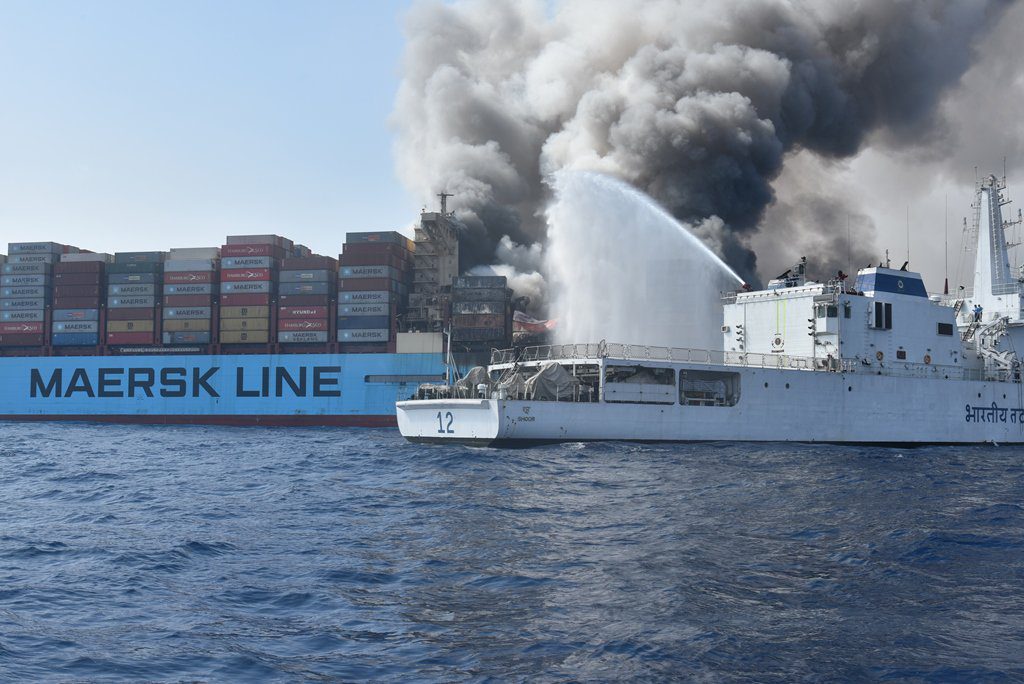 Following the tragic fire on the Maersk Honam earlier this year that left five dead, Maersk Line has developed new guidelines for the stowage of dangerous cargoes across all 750 vessels in its fleet.
The Risk Based Dangerous Goods Stowage have been developed with the aim of minimising risk to crew, cargo, environment and vessel in case a fire develops.
Container fires such as the blaze in March on the Mearsk Honam have been an all too common occurrence in container shipping leading to both loss of life and serious damage to vessels. The fires are also extremely difficult to extinguish and in the case of the Maersk Honam although the crew activated the vessel's CO2 system it did not put out the fire.
"All cargo aboard Maersk Honam was accepted as per the requirements of the International Maritime Dangerous Goods Code and stowed onboard the vessel accordingly. Despite this, as the fire originated in a cargo hold in front of the accommodation which held several containers with dangerous goods, it had an unbearably tragic outcome," the Head of Maersk's Fleet Technology, Ole Graa Jakobsen, said. 
"This clearly showed us that the international regulations and practices with regards to dangerous goods stowage needs to be reviewed in order to optimally protect crew, cargo, environment and vessels."
Maersk evaluated over 3,000 UN numbers for hazardous cargo and called a workshop with classification society ABS and other industry stakeholders to validate the new guidelines.
Under the new guidelines cargoes covered by the IMDG code are no longer stowed next to accommodation and main propulsion plant, and below deck and in the middle of the vessel are also considered areas of low tolerance.
Maersk is also reviewing its rules policies on accepting dangerous goods.
"Container ship fires are a problem for our entire industry and we intend to share and discuss our learnings from this thorough review within relevant industry forums. We very much believe that discussions, views and insights among container carriers can further improve fire safety in our industry," said Graa Jakobsen
The new stowage principles have also been presented to the International Maritime Organization (IMO) and the Danish Maritime Authorities.
Copyright Ships & Ports Ltd. Permission to use quotations from this article is granted subject to appropriate credit given to www.shipsandports.com.ng as the source.