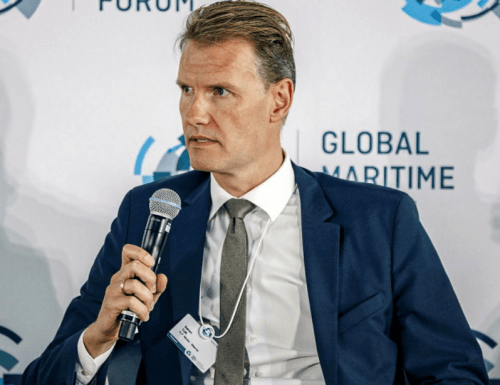 The Chief Operating Officer of A.P. Møller–Mærsk, Soren Toft has resigned from the role and will leave Maersk to pursue other opportunities, Maersk said in a statement Monday.
Toft's departure is effective immediately.
Toft's responsibilities as COO will be taken on by Søren Skou, Maerk's CEO, effectively immediately until a replacement is found. 
Toft also served as Chairman of Maersk Container Industry and Board Member of Hamburg Süd Advisory Board.
Toft started in the COO role in 2014 after previously holding the position of Head of Network Planning at Maersk Line. 
During his time as COO, Toft was responsible for the global operations of Maersk's liner businesses and oversaw Maersk's acquisition and integration of Hamburg Süd. Other notable events occurring during his tenure included the 2M Alliance launch with MSC, the 2016 reorganization of A.P. Møller–Mærsk, the delivery of Maersk's second-generation Triple-E vessels and other newbuild programs, the Maersk Honam incident, and most recently Maersk's decarbonization efforts.
"I have worked with Søren for many years, and I appreciate Søren's many contributions to A.P. Moller–Maersk. He leaves an agile and strong operating organization and we all wish Søren the very best in the future," Søren Skou said.