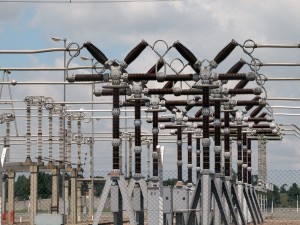 According to the Minister of Power, Works and Housing, Mr. Babatunde Fashola,90 million Nigerians do not have access to electricity.  He recently made this known while delivering a keynote address at the annual international Conference of the Centre for Petroleum, Energy Economics and Law (CPEEL), University of Ibadan.
The grave implications of the extant power shortage are better appreciated if we recall the postulation of Peter Voser of the World Economic Forum (WEF),"energy is the oxygen of the economy." Furthermore, he notes that, "Without heat, light and power you cannot build or run the factories and cities that provide goods, jobs and homes, nor enjoy the amenities that make life more comfortable and enjoyable."
Energy is vital to sustainable human development.Without access to energy modern man will inevitably flounder in the "reservoir of misery."  Evidently, there is a strong link between energy, economic development and meaningful living. Itmay be said that energy deficit appears to be a cause and consequence of widespread poverty in Nigeria. The best of data-driven poverty eradication scheme will not produce the desired results, if access to power is not melded with it.
Sadly, Nigeria's power crisis may take a long time to abate. Anyone acquainted with the details of the brewing crisis that has made 13 power generation companies (GenCos) to sue the federal government may have come to the provisional conclusion that as a nation we are extolling the reign of darkness.  It seems we are merely paying lip service to the huge significance of power to national development. It helps to explain why we have failed to formulate energypolicy that is fairtoall operators. Discriminatory policy regime is a recipe for economic stagnation.
It is reported that the 13 GenCos are wobbling on the verge of ruin due to a debt burden of over N1 trillion. At present, the 13 GenCos "generate 80% of the power consumed in Nigeria." If they collapse, Nigeria will experience avoidable economic crunch.  When industrial, commercial and residential power usagesplummet, it will adversely affect our economic order and mode of living.  It will mark an inglorious return to labor intensive pre-modern economic order. In fact, it is the defining reality of 112 million Nigerians that are pining away in squalid and austere conditions.  Due to the fact that they lack access to power "they labor like elephants and eat like ants."
In today's world of knowledge economy, energy is a critical driver of economic growth and human capacity development. It is seemingly easier for a snail to outrace a horse than for any energy-deficient nation to push economic barriers, transcend limits, and enjoy long-term economic prosperity. This is simply because energy is indispensible to all modern economic activities and leisure.  Hence, it is difficult torightly conceptualize a roundly flourishing human life, a barrier-defying company, an economic powerhouse or a great nation without stressing the significance of energy.
Energy determines how we live and the economic activities we can engage in.  The former UN Secretary General and Nobel Laureate Kofi Annan brilliantly makes the point for energy sufficiency; "I think energy is extremely important for the continent and everywhere. Without access to electricity and energy our growth and development would be slowed down or has been slowed down considerably. We need to really provide access to energy to create jobs; for education, for health."
Nigeria's energy deficit has stifled economic growth. It has hampered the ability of small and medium scale business owners to create job. Sadly, it has also prevented the modernization of agricultural practicesand rapid improvements in healthcare and education delivery. We cannot calculate the malignant social effects of Nigeria's energy deficit. However, it is important to state that it has made nightlife nonexistent in most cities. It has worsened the security situation in Nigeria, for criminal elements prefer to prowl in the dark.
Chronic electricity shortages have forced many industries out of Nigeria. This puts pressure on the value of the naira as goods that were once manufactured in Nigeria are now imported.  In fact, one reason why currency exchange rate is ever floating is because of our high consumer expenditure. Bear in mind that Nigeria is virtually an import-dependent nation struggling to attain food security.
Energy consumption per capita of a nationstate is considered as a vital index of economic development. It is not surprising that nations that consume the most energy per person are the nations opening new vistas of opportunities for human development. Today, Iceland consumes the most energy per person in the world, because it has attained energy surplus, overabundance.  Most of Iceland's energies are generated from hydroelectric and geothermal power. Nigeria has geostrategic advantage.If well utilized, it will make us the envy of Icelanders. We can generate solar power if we have the political will, particularly since; the technology is becoming increasingly cheaper.
There are two basic ways the energy sector drives economic growth. One, the energy sector is a driver of growth, because, it creates jobs for highly skilled workers. It is a profitable field where investors, employers of labor and procurers of goods and services are always active. Two, virtually all other economic activities are dependent on energy. The implications of this are manifold and far reaching. For example, access to power promotes productivity. Also, the cost of power determines the cost of most goods and services.Constant and realistically priced energy supplies are of enormous significance to the improvement of the living standards of 112million Nigerians, indeed, to all Nigerians regardless our wealth and wellness status.
The energy challenges confronting Nigeria are surmountable.  Policymakers in the energy sector should endeavor to provide a leveling playing field for all the operators. Companies owned by politically connected people or their cronies should not enjoy preferential treatments.  The ultimate goal of every policy should be the wellbeing of the people. Miracles will occur in the energy sector if every policy empowers the citizenry to attain decent standard of living that is in consonance with sustainable human development.
The World Energy Council (WEC) maintains that managing energy accessibility, availability and acceptability is vital to global economic growth and political stability. Hence, policymakers should ensure that the outcome of their decisions is to promote energy accessibility, availability, acceptability, and affordability.
The recommendation of the Minister of Power, Works and Housing, Mr. Babatunde Fashola, at the above-mentioned forum in Ibadan is well thought out and holds the remedy to Nigeria's malady. According to him, "to make electricity available to all Nigerians, efforts must be concentrated to develop renewable energy along with conventional power plants to maintain a balanced energy in the short, medium and long-term."