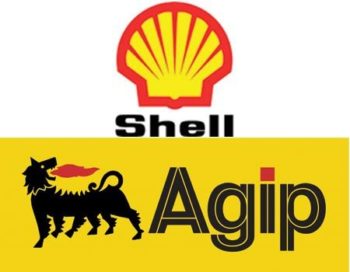 Ruling on two applications seeking the return of OPL 245 to two multinational oil companies, Shell and ENI, has again been adjourned, following a fresh application on the matter.
The oil firms, through their Nigerian subsidiaries, had challenged the propriety of the Nigerian government withdrawing the oil block from them, pending the determination of a criminal matter.
The order of forfeiture was sought by the Economic and Financial Crimes Commission, EFCC, which said it was investigating the corruption surrounding the block. The temporary order was granted by the court.
OPL245 is considered one of Nigeria's richest oil blocks and estimated to contain over 9 billion barrels of crude.
Apart from Shell and ENI, who want the block back, Malabu, the firm to which the block was originally assigned by the Nigerian government in 1998 under controversial circumstances, also sought to retake possession of the block.
The ruling had been slated for Monday but was postponed due to an application by Malabu.
The counsel representing Malabu, Abdullahi Haruna, had on February 27 informed the court about an application for his client to be joined in the suit. But his application could not be heard on that day, because the court was yet to officially receive the application at the time.
At the opening of session on Monday, Haruna brought the attention of the court to the matter again adding that the parties to the case were not opposing his application.
The counsel representing Shell and ENI, however, opposed the application, stressing that it was just intended to delay the proceedings of the court.
ENI's lawyer, Babatunde Fagbohunlu, vehemently opposed the application, describing it as one capable of attracting a petition before the Nigerian Bar Association for disciplinary action against the applicant.
The counsel to the EFCC, Johnson Ojogbane, however said his client did not oppose the application.
After hearing argument from counsel, the presiding judge, John Tsoho, adjourned the matter, till March 17 for ruling on the application made by Malabu.
Copyright Ships & Ports Ltd. Permission to use quotations from this article is granted subject to appropriate credit given to www.shipsandports.com.ng as the source.