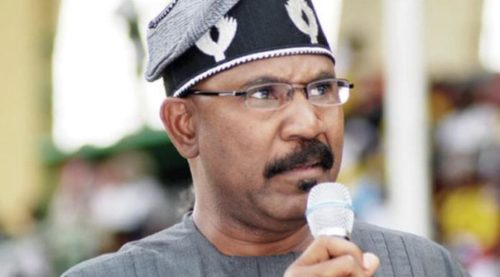 The outgoing Managing Director of the National Inland Waterways Authority (NIWA), Senator Olorunimbe Mamora, has said that the issue of litigation on the site of the proposed Lokoja port is currently slowing down the project.
Mamora, who will be leaving the post by next week as he has been nominated for a Ministerial position by President Muhammadu Buhari, said that the crisis currently rocking the port project is much deeper than what people think.
He said the location of the port has been shifted twice due to disagreements, and the second relocation led to some interested parties going to court to challenge the sitting.
"The case is a bit more complex than you think, because, initially there was conflict on the site of the port. We had to shift to another location and even after we shifted, there was another issue of litigation and that also slowed down the construction, because if there is an issue before the court, it becomes subjudice," he said.