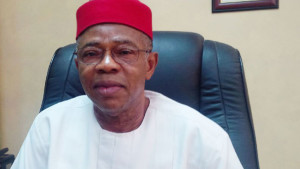 The President of the Manufacturers Association of Nigeria (MAN), Dr Frank Jacobs, on Monday, called on the Federal Government to establish an anti-smuggling task force to tackle smuggling of goods into the country.
Jacobs made the call on Monday in an interview in Lagos.  He said the call became necessary due to the rising stock of unsold goods by manufacturers.
He said, "We recommend that the government set up a task force to include members of MAN, representatives of organised private sector, security agencies and government agencies.
"Our lives and success as manufacturers greatly depend on this process and we would do everything to ensure that this works.
"This way, our presence would ensure compliance and as a result, our interest is greatly protected," he said.
Jacobs also proposed the prosecution of all individuals involved in handling smuggled goods.
"Persons caught trading, buying, smuggling, storing of prohibited goods should be prosecuted.
"If such persons are arrested and prosecuted, next time a smuggler comes with such good, no one will agree to purchase it," he said.
According to him, there is the need for a legislation to ensure implementation of the policy.
He, however, assured that moves were being made to enact a legislation in order to bring sanity into the manufacturing sector.
"This is being taken up by Federal Executive Council (FEC), and we are hoping that soon, it will get to the National Assembly for approval.