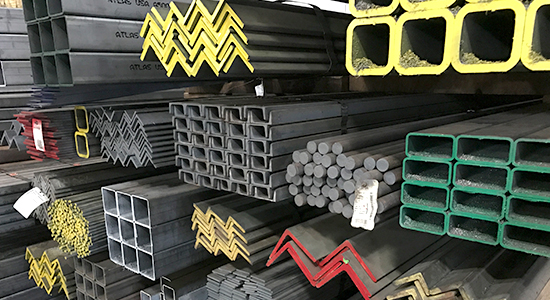 The Galvanized Iron and Steel Manufacturers Association (GISMA) has said that the Federal Government was losing about N1 billion as revenue weekly as a result of substandard steel products smuggling into the country.
The spokesperson for the association, Abdullateef Bello, who made the disclosure in a chat with reporters on Wednesday, noted that the loss was occasioned by the neglect of pre-inspection of any container coming into the country.
He said it was worrisome to the association that smuggled substandard steel products are freely traded in all Nigerian markets.
He added that smuggling was killing the industry and the manufacturers.
According to him, smuggled substandard steel products compete unhealthily with locally produced qualitative steel products in Nigeria.
Bello stated that GISMA, as a body under the Manufacturers Association of Nigeria, has been battling for some time with what he called the "dismal economic sabotage" which may lead to the collapse of up to 60 percent of steel manufacturers.
He added that it may also result in the mass layoff of more than 50,000 direct employees and crystallization of numerous associated systemic risks in the Nigerian Steel Industry in a country where unemployment is already high.
He said, "There is a cartel of economic saboteurs who import huge volumes of containers every week valued at about $5 million, which were never captured under the correct HS Code 7210.30.00.00 – 7210.50.00.00 of the Nigerian Customs Service portal, making the Federal Government of Nigeria to lose an estimated revenue of about N1billion on a weekly basis on these smuggled items due to the neglect of pre inspection of any container coming into the country which was hitherto the practice in Nigeria.
"The Galvanized Iron and Steel Manufacturing Companies have demonstrated absolute confidence in the Nigerian economy, as evidenced by the establishment of verifiable mega steel mills in Nigeria.
"We have also demonstrated our trust in the Federal Government's policy of Economic Growth and Recovery Plan via investments in various projects to enable import substitution for products.
"Despite all these efforts of GISMA to ensure full achievement of the Federal Government's strategic objectives of Economic Growth and Recovery Plan with key focus on global competitive economy, employment generation, youth empowerment and improved human capital development, the market is continually recording free flow of smuggled substandard steel products and other allied products.
"It is apt to note that the thickness and coating quality of all the smuggled roofing sheets are very much below the standard specified by Standards Organisation of Nigeria for the Nigerian manufacturers, thereby short-changing the Nigerian users as the imported products are less durable and of less quality.
"It has been verified that major routes of smuggling steel products, and especially galvanized and coloured corrugated roofing sheet into Nigeria, are Port Harcourt, Onne and Calabar ports; and all efforts to stop this economic sabotage have proved abortive over the years. "
Bello stated that GISMA conducted a comprehensive study into the menace of smuggling and its economic implications for Nigeria.
He said it found out that importers open the Form M with wrong classification HS CODE and product description.
He added that mostly, the description is stated as "used machinery" and "shoe parts" which, he said, attracts zero duty and valid for foreign exchange.
According to him, the smugglers, by this act, successfully sabotage the economy, with non-payment of the prescribed 45 percent import duty on items of steel products being smuggled into Nigeria.   
Copyright Ships & Ports Ltd. Permission to use quotations from this article is granted subject to appropriate credit given to www.shipsandports.com.ng as the source.