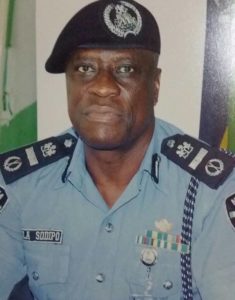 The Maritime Police Command said its officers have been able to flush militants out of the riverine area of Ishawo Community in Ikorodu, Lagos State.
The militants have been known for their atrocities, mayhem and kidnapping in Ishawo area. Recently, four police officers and one Army Captain lost their lives after an ambush unleashed on them by suspected militants in the area.
Speaking exclusively with SHIPS & PORTS DAILY at the Command's Obalende, Lagos headquarters, the Marine Police spokesman, Sodik Tunde said the Commissioner of Police led the team to the Ishawo Creek personally where the militants normally hide to perpetuate their evil agenda.
"We have succeeded in pulling down all those shanties and we have established a new patrol base there that will mobilise enough personnel like four patrol boats and enough marine police personnel to be patrolling the creek to forestall any future recurrence.
"We don't really know what the militants want. Initially, we thought they would come for the pipeline and all those stuffs but now they have resorted to kidnapping. They saw Ishawo creek as their hideout. But we have tried to see how we can discourage that. To a considerable extent, that has been achieved," Tunde said. 
He said those arrested during the operation were being interrogated by operatives of the command.