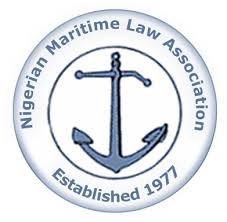 The Nigerian Maritime Law Association (NMLA) has lamented the negative perception of the Nigerian jurisdiction among international shipping interests, which it says results from delays associated with the cases filed in Nigerian courts. 
The association stated this on the occasion of a courtesy visit to the Chief Judge of the Federal High Court, Honourable Justice A.A. Kafarati on Friday. 
NMLA President, Chidi Ilogu SAN, who was represented by the Second Vice President Mike Igbokwe SAN, noted in the association's presentation that delays occasioned by administrative and judicial issues have had adverse effects on foreign direct investment in Nigeria and taken admiralty disputes involving Nigerians and Nigerian entities to other jurisdictions. Calling for the creation of an Admiralty Registry by the Court, the association offered to make the expertise of its members available for the training of Judges in maritime law to ensure proper guidance of Judges in the adjudication of highly technical maritime issues. 
"Many legal practitioners who have no specialized education, knowledge and experience in maritime law end up handling weighty admiralty issues and cases which they are unable to articulate effectively before the court, with the high and often occurring risk of misleading the court. It therefore speaks to the need to have the judges specially and continually trained on both substantive and procedural aspects of admiralty law," Ignokwe said. 
The association called for the intervention of the Chief Judge to stem the negative trend occasioned by the issues raised so as to protect the integrity of both the Bar and the Bench, facilitate the efficient dispensation of justice and strengthen the confidence that litigants have in the Nigerian admiralty jurisdiction. 
Responding, the Federal High Court Chief Judge appreciated the NMLA for its continuing solidarity with the Federal High Court, and promised to look into the issues raised. He expressed concern about the issues raised by the lawyers, and acknowledged the need for an Admiralty Registry for the Court. 
Kafarati said the court will look into the possibility of having admiralty claims filed under seal to prevent the incidence of leakage of information relating to arrest applications.