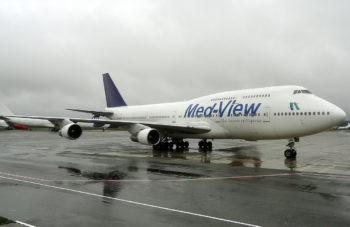 Medview Airlines on Monday said that it has the suspended flight operations on the Lagos /Dubai route till March 25.
The Managing Director of Medview,  Alhaji Muneer Bankole, made the disclosure at a media briefing in Lagos.
The decision, according to the indigenous airline was taken to resolve issues on aircraft with its Euro Atlantic partners.
Medview began Dubai route operations on December 7 last year.