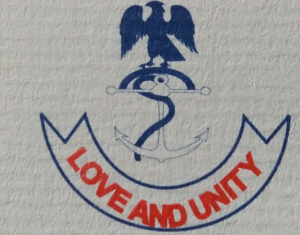 The Nigerian Merchant Navy Officers and Water Transport Senior Staff Association yesterday announced the expulsion of the Chairman in charge of its Shipping Zonal Council, Comrade Ajao Sanni and six other members of the zone for allegedly contravening the association constitution.
President of the association, Matthew Alalade said at press briefing in Lagos yesterday that the action was taken after the Chairman failed to keep to the pledge he made in an earlier apology letter to adhere to the provisions of the constitution of the body.
He said the decision to expel Sanni and the erring members was reached by the emergency Central Working Committee meeting of the association at Onne Port, Port Harcourt on the 29th of June, 2017.
"We have found them wanting prior to this time of which they wrote an apology letter and they are still unrepentant. The action we have taken now is directed by the Central Working Committee which was held in Port Harcourt after the seafarers' day and all the challenges they have been posing to us were relayed to the CWC and so we are acting on their directive now," he said.
He said the Chairman and the affected members were expelled for exploiting innocent Nigerians, promising employment and issuing fake merchant Navy identity cards to them.
"The Shipping Zonal Council is found to be mostly composed of non-certificated persons which are ultra vires the association constitution and extortion of fat sums of money with the name of the association," he said.